Project Reveal – A Timeless Transitional Master Bedroom
Created by Vinithra Amarnathan on August 30, 2019
We're bringing to you today the master bedroom that we designed for this home. It's a departure from the rest of the home in having a serene, tone on tone look. I love how this space has come together!
We had a lot more freedom designing here because Shalawn wanted to create a beautiful master that she would love coming back to and one that could transition easily to their own home when they moved back.
She we wanted it to be a calming neutral oasis but at the same time luxurious and welcoming. And I hope we delivered 🙂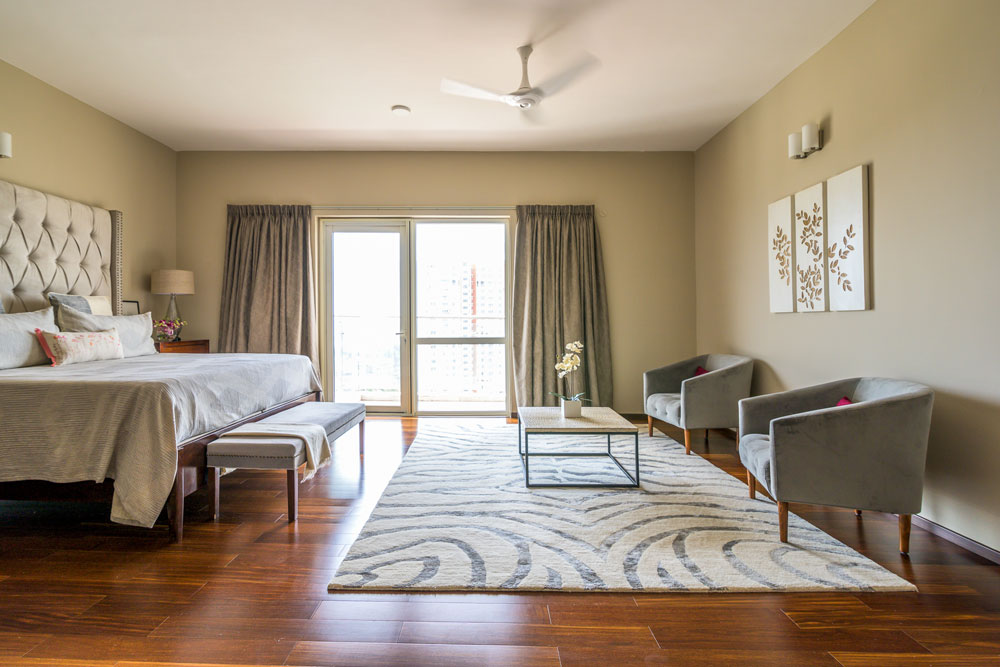 Given the large space we were dealing with, I thought splitting it into an ensuite seating area and having the bed on the other end would help create two zones in the same space.
Before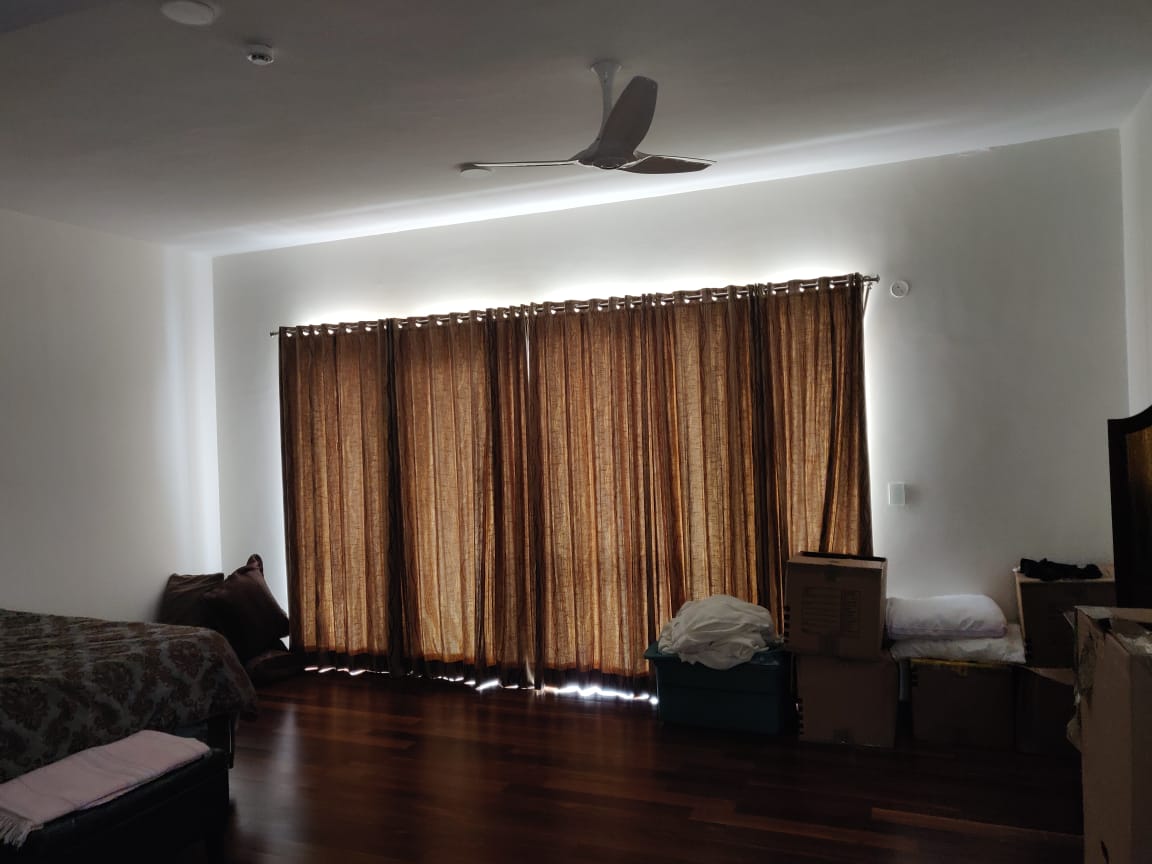 After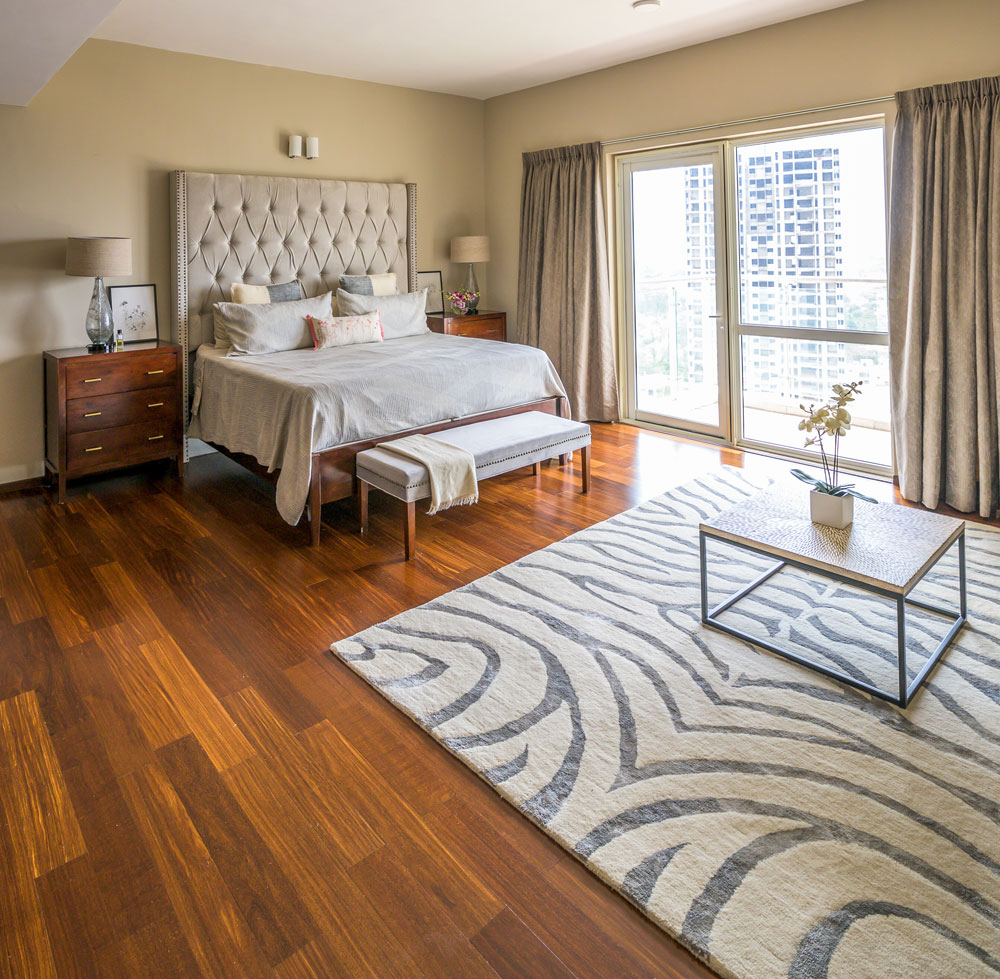 We had to custom make every piece from the rug to the chairs to the beautiful American king size velvet upholstered master bed. Here's an interesting story for you!
We worked with the clients to custom make the bed to the specific box spring and matress size they had. The first time around the headboard came out too short, so we had to remake the whole headboard. And the second time around it was too big to get through the doors of the stairway or the elevator in their apartment building. And we had to get the bed up to the highest floor of the apartment!!
I told you'll this was a challenging project for us 😉
After exploring everything from forklifts to cranes, we finally had to resize the headboard to fit through the doorways and then reupholster it back.
But when you see this beauty, you'll understand it was well worth it!
Before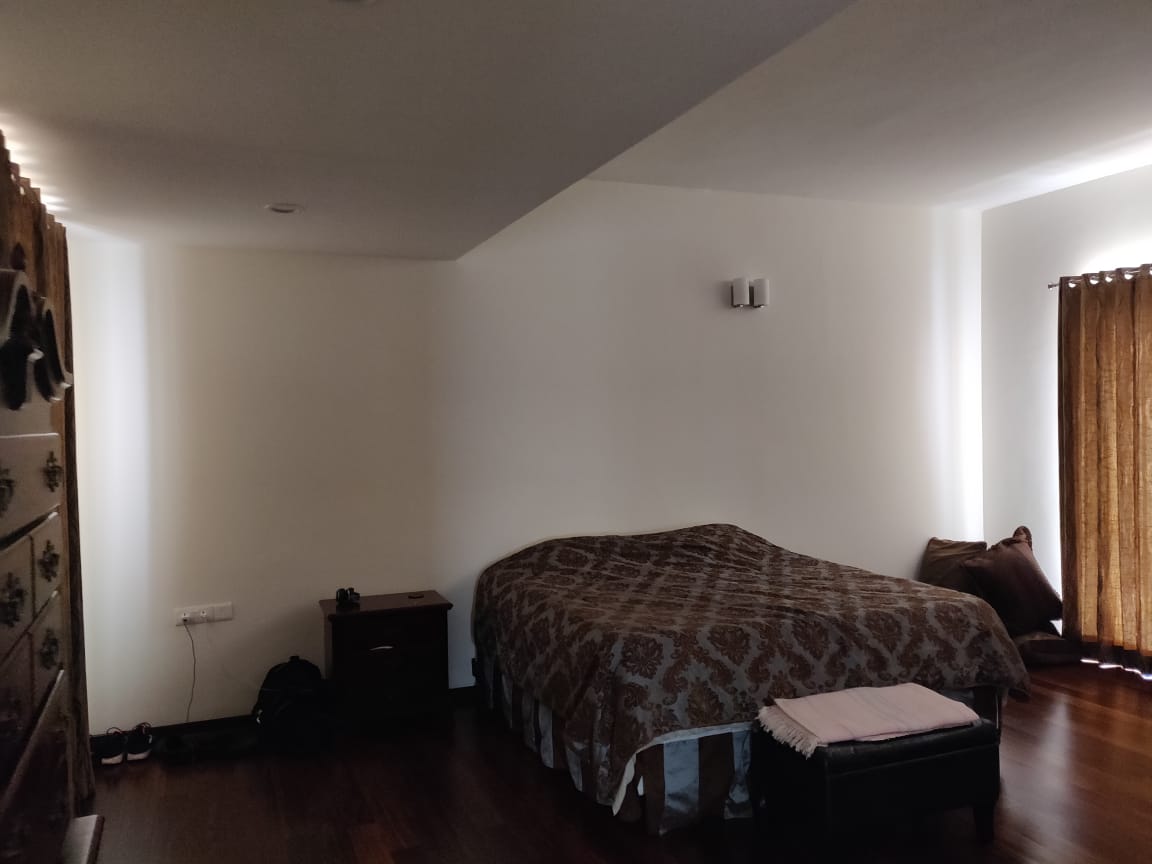 After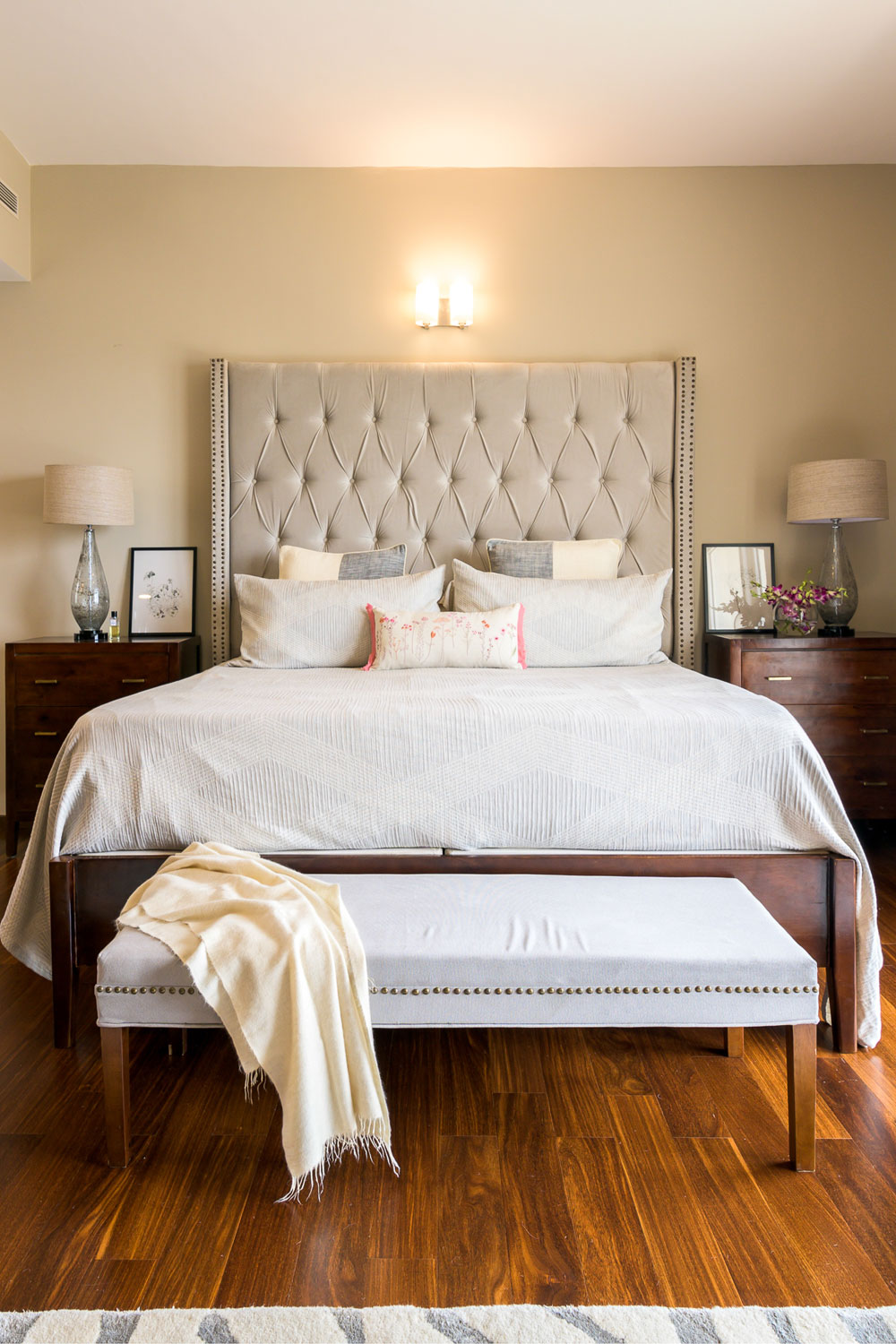 We added two dressers on either side for nightstands and glass table lamps.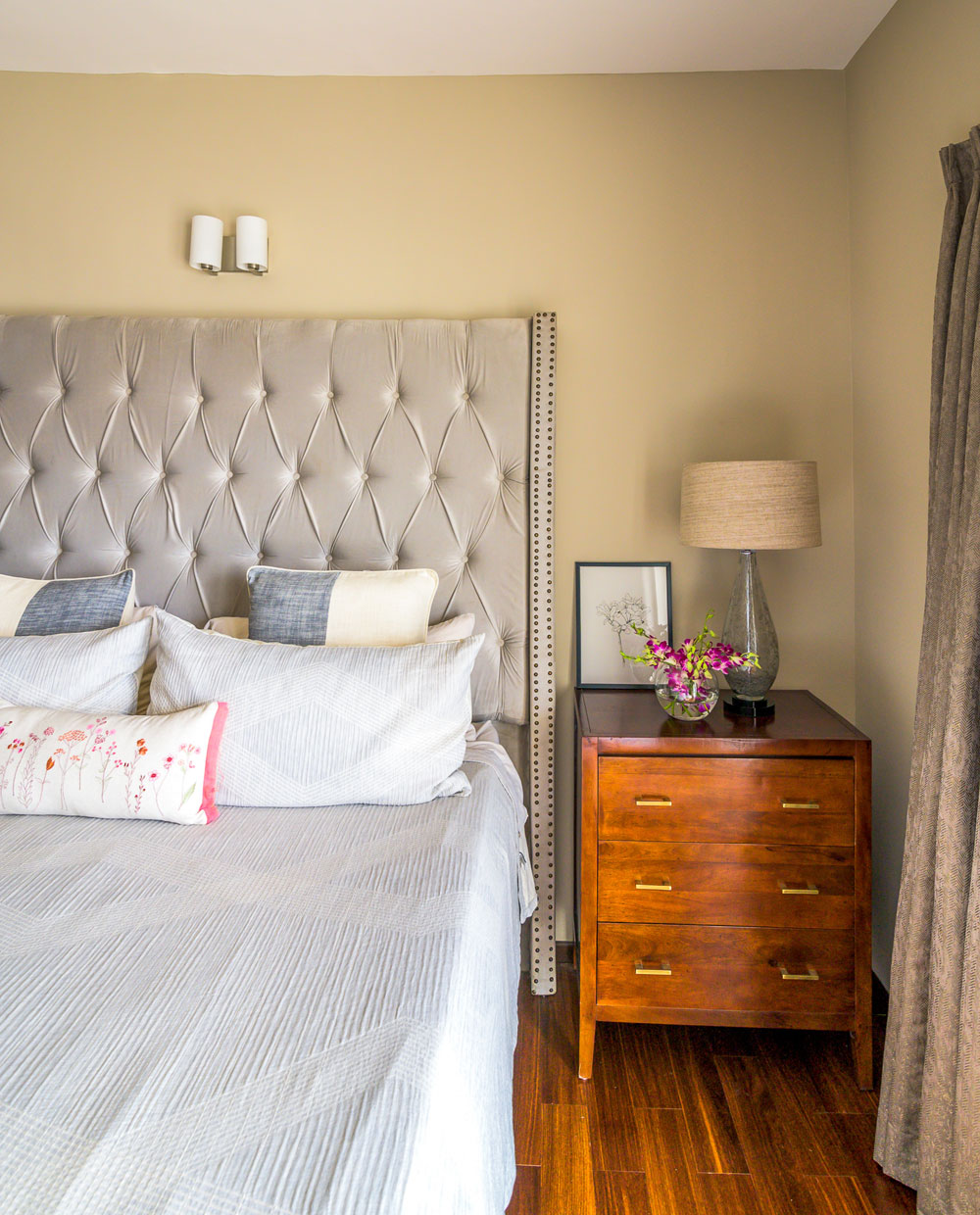 Keeping the overall look neutral allowed us to play with patterns like adding an animal print rug, a hand carved wood top coffee table (that originally, we got for the living but it turned out to be too small and we ended up using it here;)) and some beautiful wood inlay art.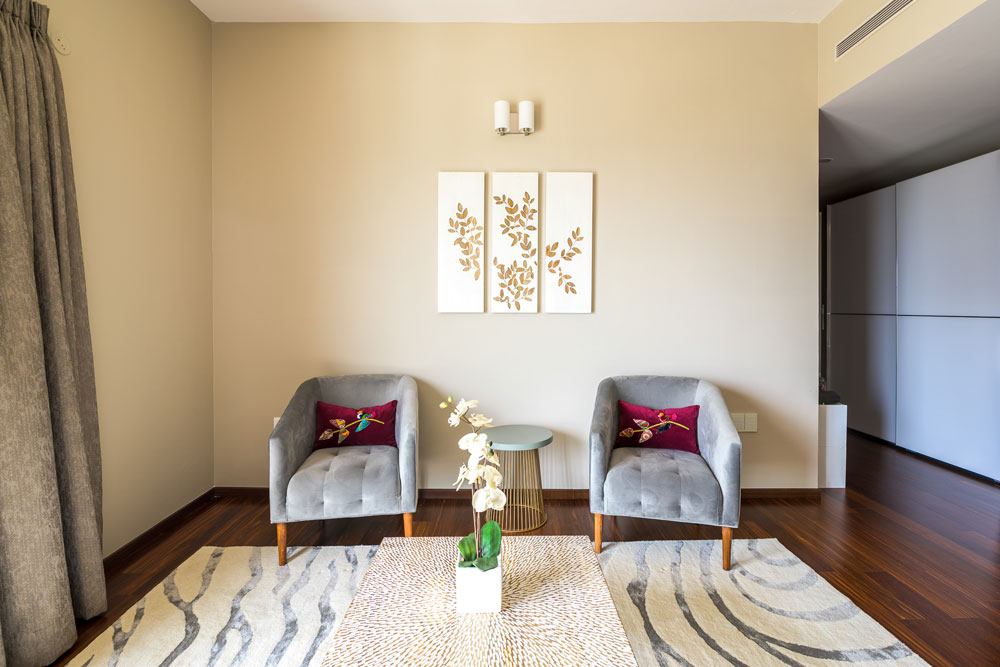 We custom built two his and hers dressers in a chevron wood finish to fit the length of the wall and I would have loved double mirrors to go above the dressers to round off the look.
Before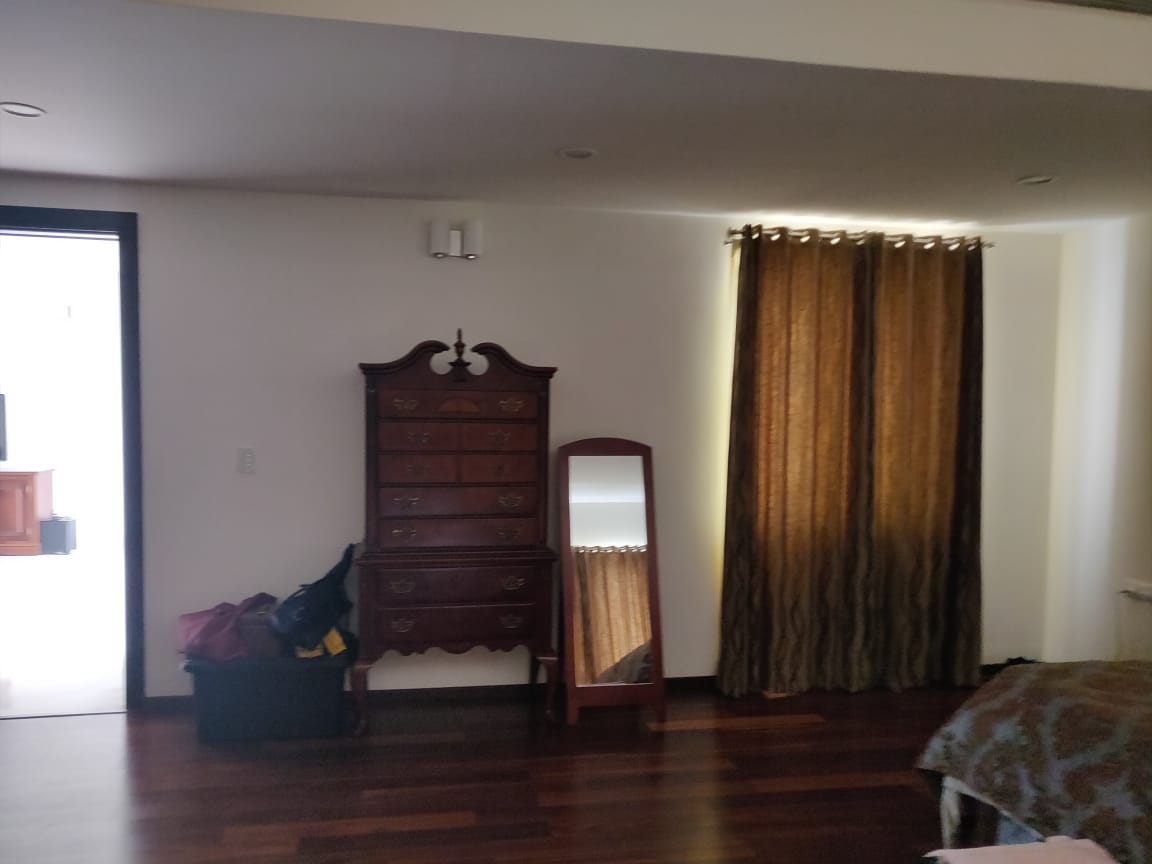 After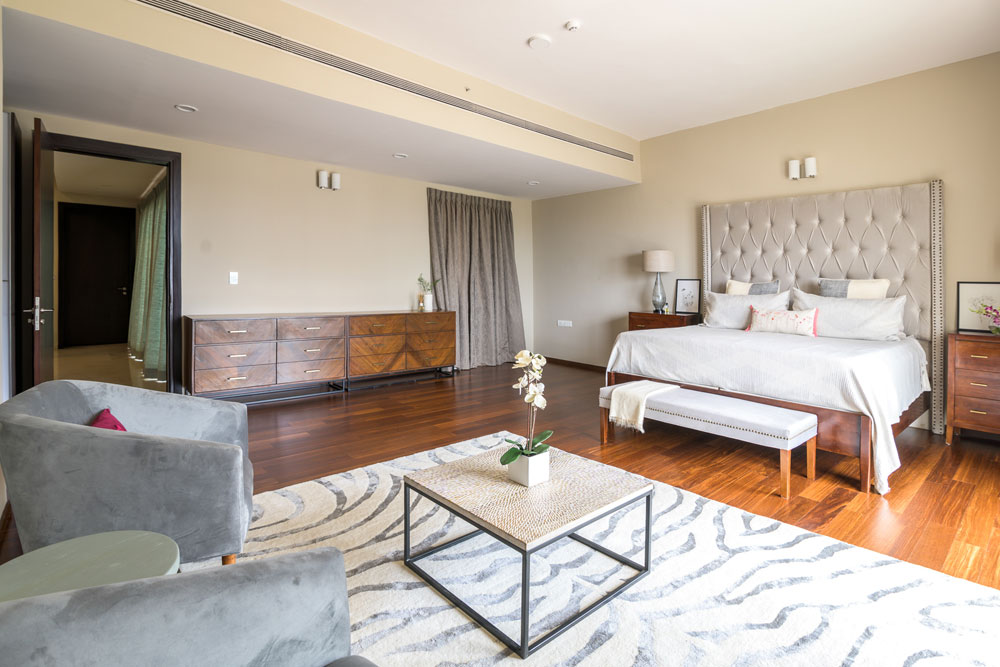 I was very excited to see how this space came together and it looks beautiful and calming just like we had expected.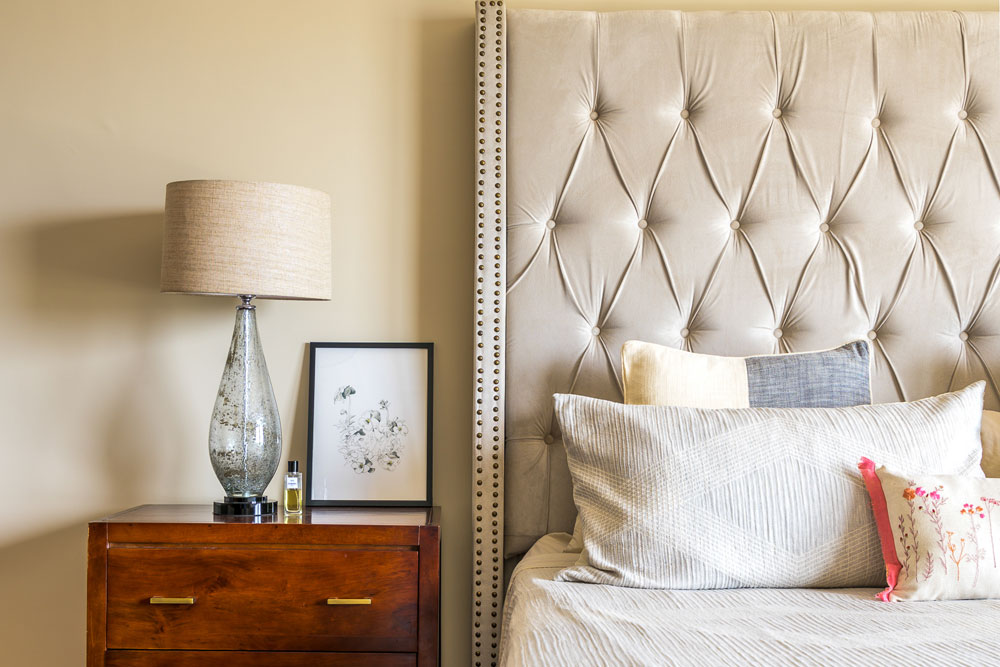 I hope you enjoyed this little master bedroom tour! We had so much fun and such a learning experience putting this space together.