Shop the Trend – Botanical
Created by Vinithra Amarnathan on March 21, 2017
The botanical trend has been everywhere lately…..with the palm leaves, tropical vibes and the island feel whats not to love! I love anything green and leafy, but how do you get the vibe of this trend in an already designed or existing space?
Here are my tips – pillows/cushions are an instant way to bring home a new/trendy look, so are smaller pieces like dinnerware, vases and wall art. A great tip here is to break the pattern by adding a calmer pattern or color like the white floral cushion which still has the island vibe but is calmer because of the white!
And if you're feeling this a bit more and want to plunge right into some tropical leafy goodness…I love the idea of wallpaper, an accent chair, a pendant light or even curtains!
Go on and shop my favorite picks 🙂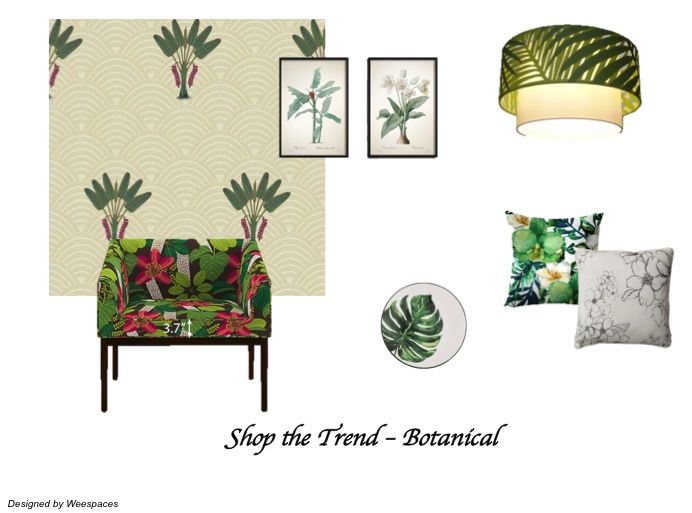 Source List (click on item to buy)
Botanical Illustration Wall Art 1
Botanical Illustration Wall Art 2
Green and white tropical print cushion