Our Top 5 Design Trend Predictions – 2020
Created by Vinithra Amarnathan on January 22, 2020
Another revolution around the sun, another fresh start and yet another chance to start anew! We love a new year and the endless possibilities it holds in its palms.
Our spaces are an integral part of who we are, how we live and how we feel on a day-to-day basis. With January crisp on our calendars, we thought it would be great to whip up a list of our Top 5 Design Trends that we feel will make our spaces uber-chic this year!
Read on, we got you covered. 😊
1. Bold Deep Monotones
If you love a good color, go bold or go home! We are seeing color enveloping entire rooms and creating a bolder look. The presence of a singular colour across surfaces can give a room a sense of added dimension and depth, contrary to the belief that a space can look smaller.
Monotones are a renewed take on the drama color can bring into a room. Accent walls are a tad bit passé and we love the uplift a single color can bring in any space! 😉
Take for instance our Modern Mediterranean Study cum Den. A deep forest green bathes the walls and creates such a moody and edgy ambience.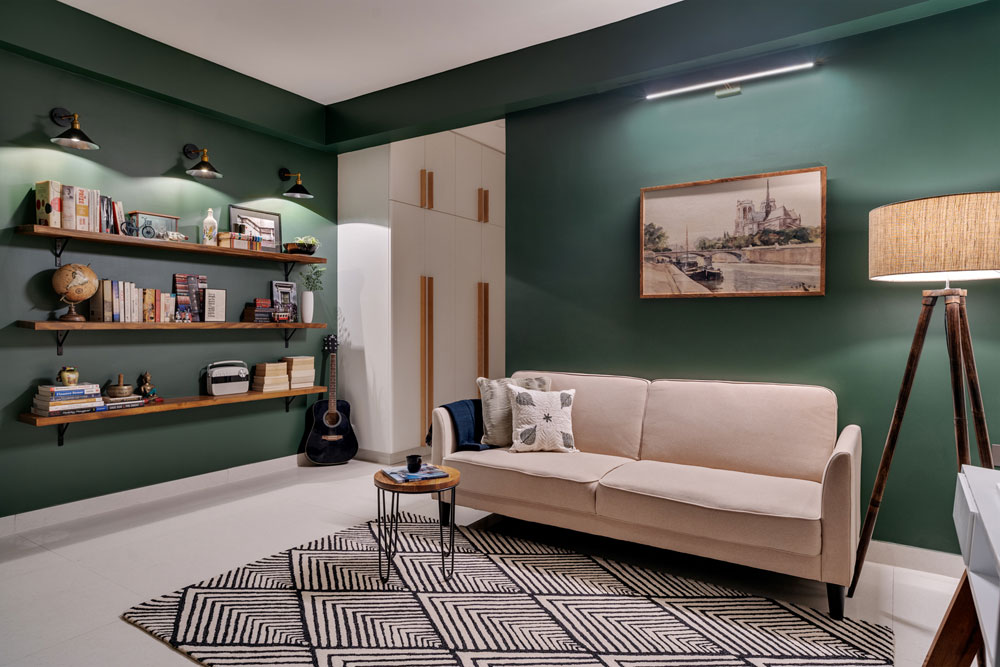 2. The Brutalist Aesthetic and Curves for the Win
We're seeing the resurgence of the Brutalist theme in spaces with pieces of furniture, silhouettes and just a predominance of curved forms making their way into spaces.
Curved shapes like ovals and rounds will take the spotlight and replace the starkness that modern-linear pieces bring with them. Softer lines make for more cozier spaces that are inviting and warm. A great departure from the sharp minimalist trend that's been around for a while. These pieces can look great in the living area, as dining tables and even as accent pieces in the bedroom. 😊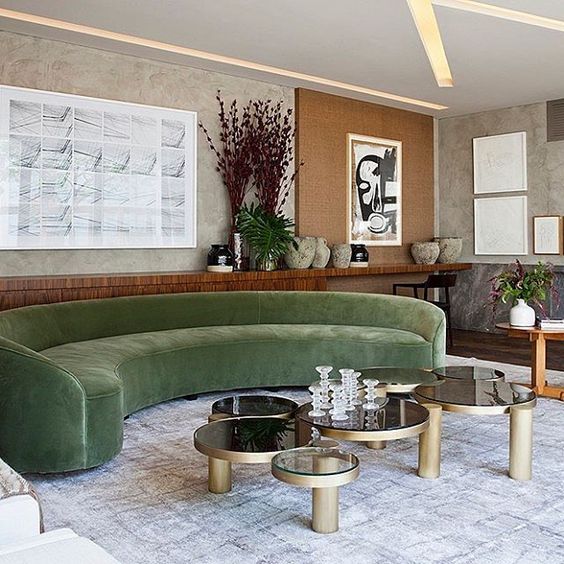 3. Warmer Earth Tones
We are seeing warmer earth tones like beige, rusts, mustards and olives taking over the grays and the blues. We think people are tired of seeing gray everything and it's the time to mix warm and cool tones! Spaces are becoming smaller and people who want their homes to express their personalities and need that uniqueness in design. Also, with our busy lives and a world where people are spending more time on devices than with actual humans, a warm home that's cozy is only more fitting. The gray on gray trend is overdone and the infusion of warm earth tones is making people feel that their homes are closer to nature and full of life!
We are seeing warm tones making a big comeback in fashion too. Beige is the new gray and mustards and olives are everywhere. Silhouettes are more flowy and less structured and it's an interpretation of the same in design trends as well. 😊
Our Modern Mediterranean embodies a lot of warm earth tones, deep rich woods, texture and softer furniture lines. We've used gray stone against warm earthy rusts and mustards and deep wood & we are so in love!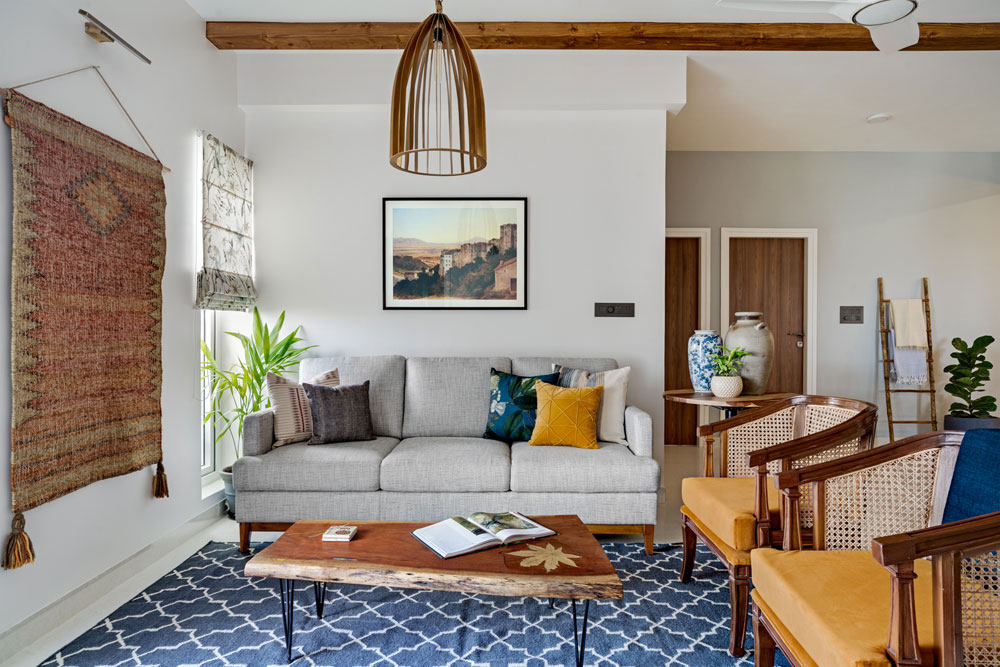 4. Deep Dark Woods
It's a cult classic, it's timeless and a big favorite within Indian homes. There's something about wood that's nostalgic, durable and almost a token of heirloom that has persisted in our homes across generations.
Woodwork and cabinetry trends are going to see more walnuts, teaks and chestnuts than the lighter tones of pine and birch that was the trend supporting the cooler tones. The darker and deeper palette will witness more exposure in the year ahead. Flooring, cabinetry, doors, custom pieces of furniture – the possibilities are infinite. These add a sense of gravitas to any nook they're introduced into and play well off the warm tone schemes we're absolutely digging!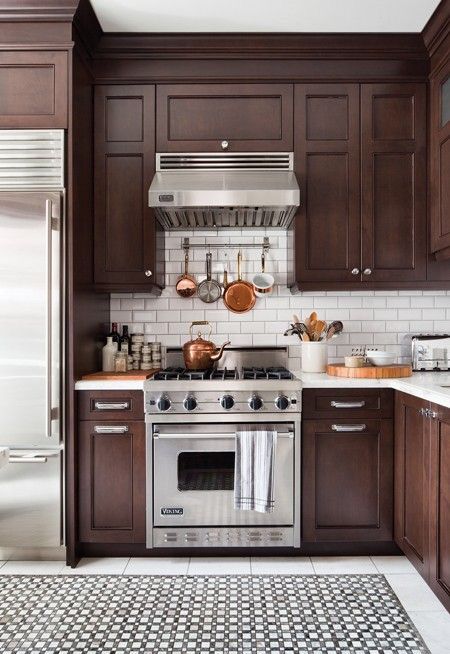 5. Old World Charm meets the Now
In a cluttered world where everyone is seeking unique, the old is slowly making its way back! An antique armoire here, vintage fabric there, art with character are all here to stay and the marriage of old and new over perfection is going to be a welcome change.
It's about picking a few but significant pieces that speak to you and making them a part of the design scheme that exists in your current state of the space. Vintage and antique knick-knacks, accent furniture or even fabric in doses can give your space its sense of identity that doesn't comply with a defined design aesthetic/mainstream style. 😉 Go on and be creative!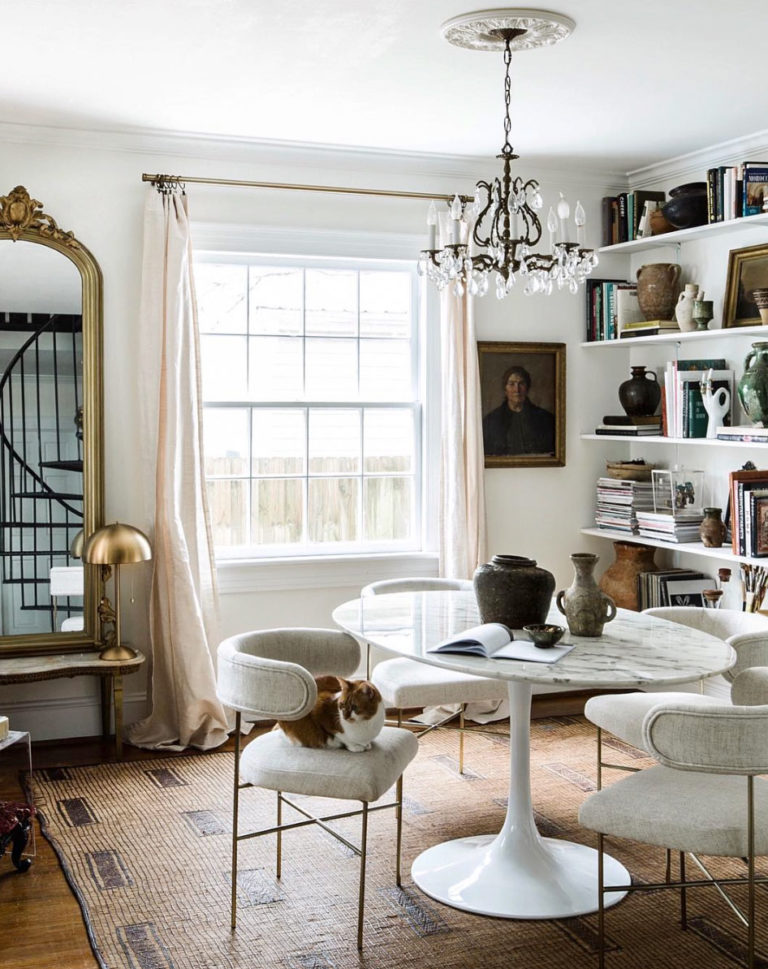 Here you have it! Every trend that we feel will make 2020 an even more exciting year for us as we design and share our vision with you. We'd love to know if this was a fun read and if you picked up tips and tricks for your very own spaces!
Content By: Vinithra Amarnathan and Lavanya Chopra for Weespaces