The coming together of a global eclectic living space!
Created by Vinithra Amarnathan on May 3, 2019
I love it when people who move half way around the world for a relatively short time still want to work towards creating a home that's reflective of them and one that feels welcoming.
When I met our clients, a young family from Minneapolis on an assignment to Bangalore, their ask was simple….we want it to feel like home! And thats just what we did!
We used the already lovely pieces they had and their clear sense of style that was about an eclectic collected look, bold color and clean lines to put together a space that was now elevated and welcoming!
We've filled the home with strategic pieces to pull together the look and make the space come alive!
Entryway
We wanted the entryway to make a bold impact! I knew the clients loved blue and the thought of a bright blue console soon as you enter was so fun!
We paired that with a simple modern leather framed strap mirror and a few accessories like a wood tribal sculpture and a basket!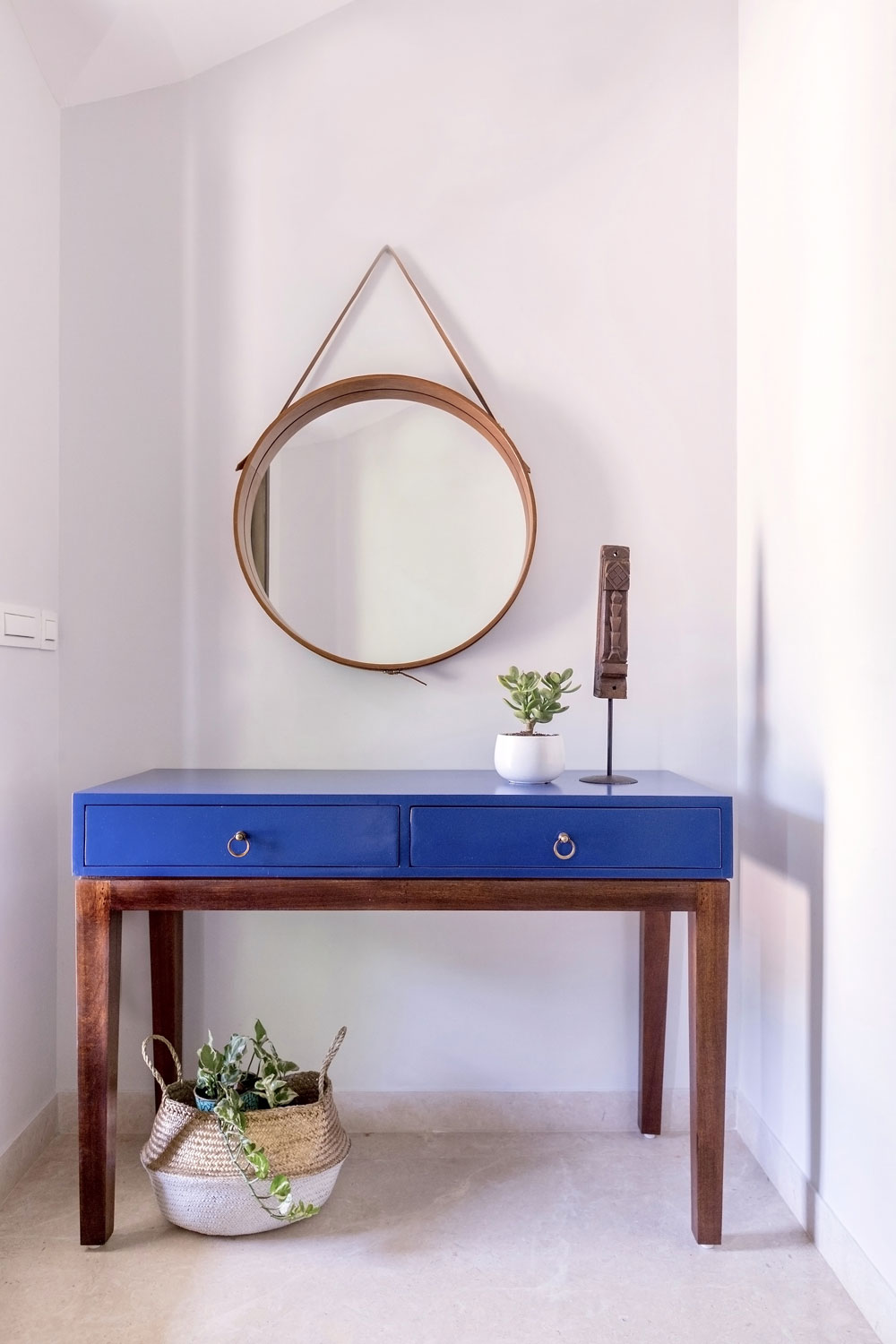 Living room
The minute I saw the large window, I thought of a chair in that corner with a pouf flanked by flowing curtains….and now that its put together, its one of my favorite visuals in the home!
We custom made the chair with a cane back for an airy feel and upholstered the seat in a morrocan tile print fabric! A pouf in a neutral shade with some textures completes the look!
The earlier curtains got swapped out to simple linen curtains that allow all the other elements to stand out.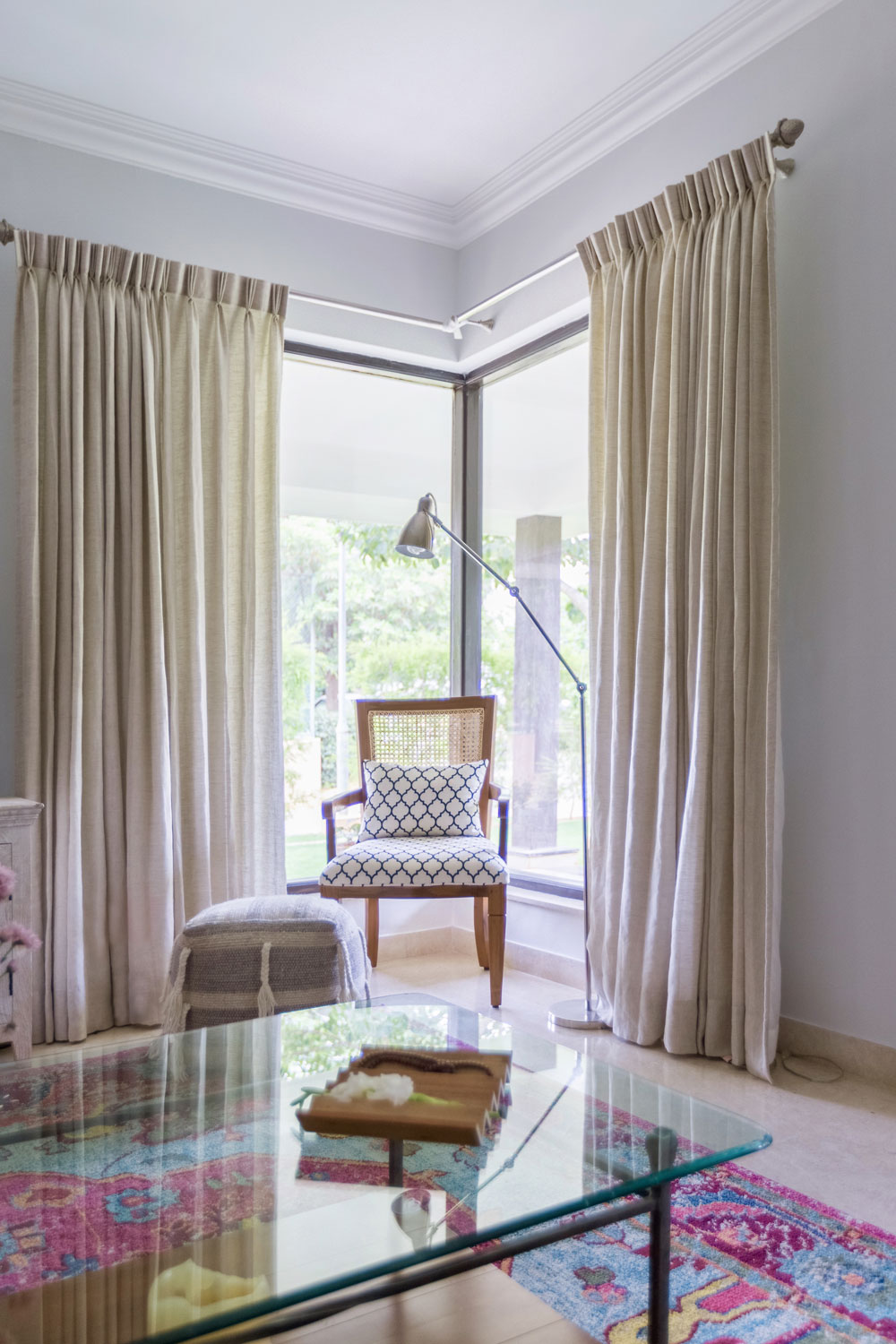 Along with that the idea of having a large console behind the couch was something that gave the client much needed storage as well as helped in anchoring the living area.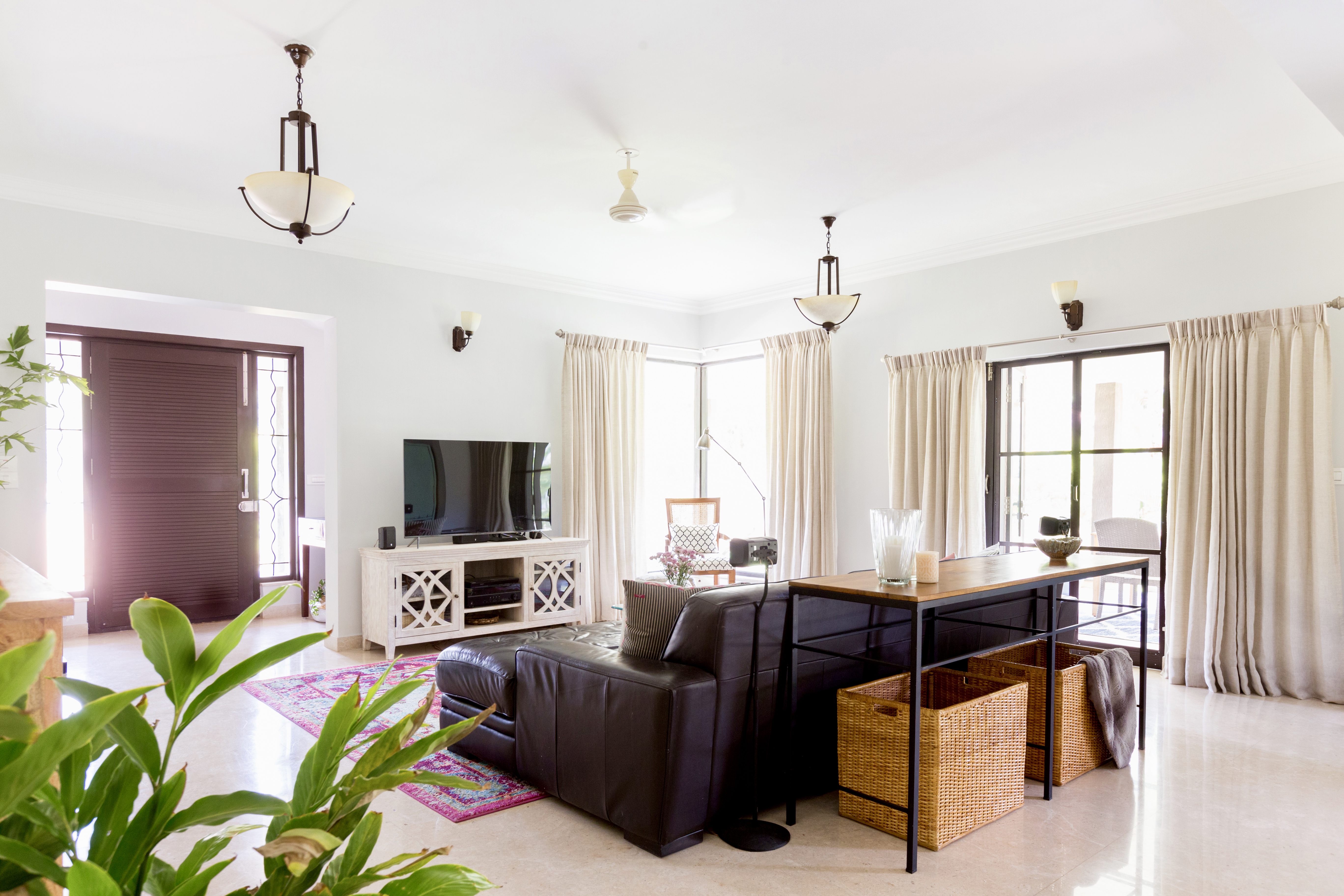 We also added a cabinet in raw natural wood for storage. A simple update of adding hardware in black and some hand painted ceramic knobs elevates look of this cabinet.
We added accessories like pillows, lamps and baskets under the console to carry through the vibe. I love how the pieces balance out the colorful rug and big sofa!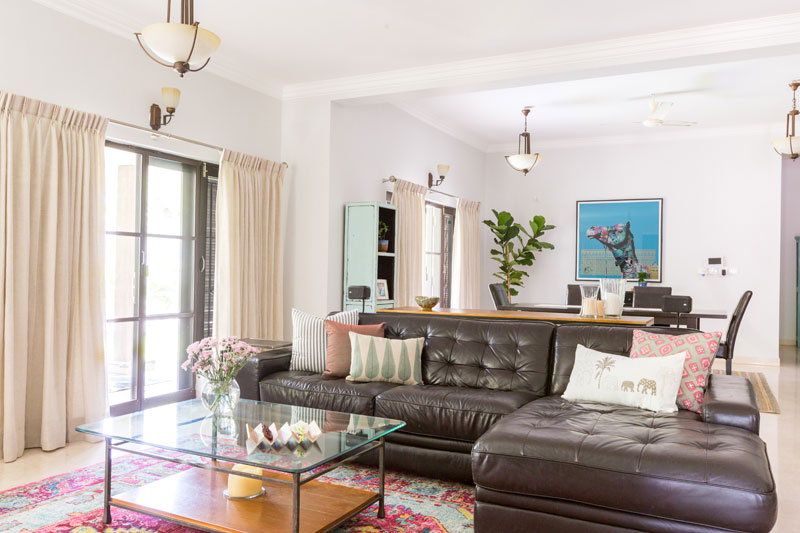 Dining
The client wanted to use their existing dining table. So we added a bench with a cushion on one side to make for an uninterrupted view from the living and a pretty centerpiece.
One of my other absolute favorites is the braided handwoven jute and hemp rug! It's the perfect balance to the bold colorful rug in the living area and brings in warmth and texture to the space.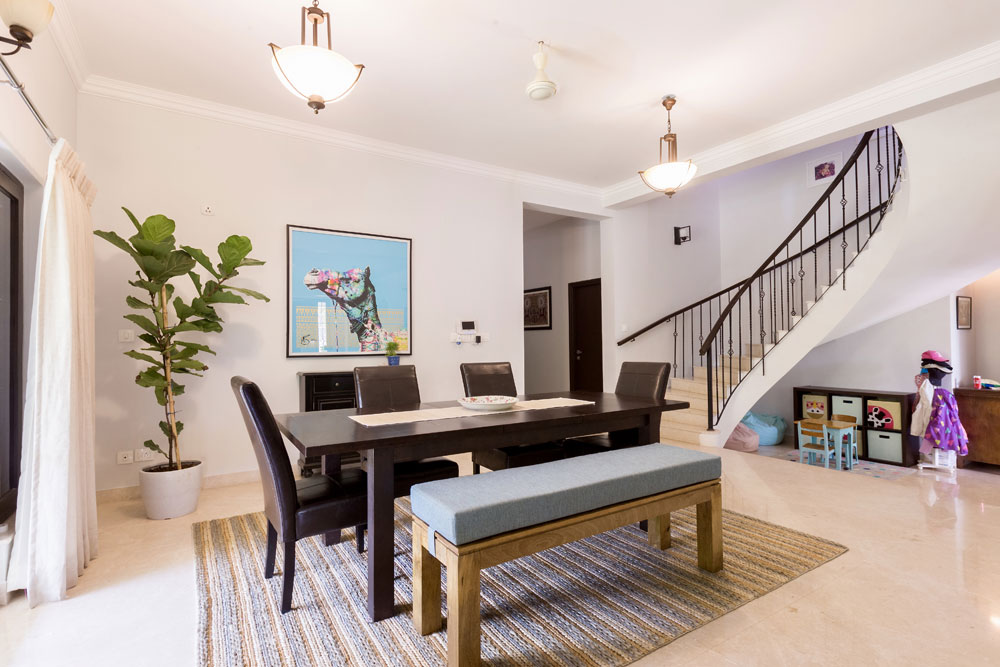 How can I miss the showstopper camel ☺ The art print was picked by the clients on a trip to Dubai and it brings in color and pattern and beautifully adds to that global eclectic feel.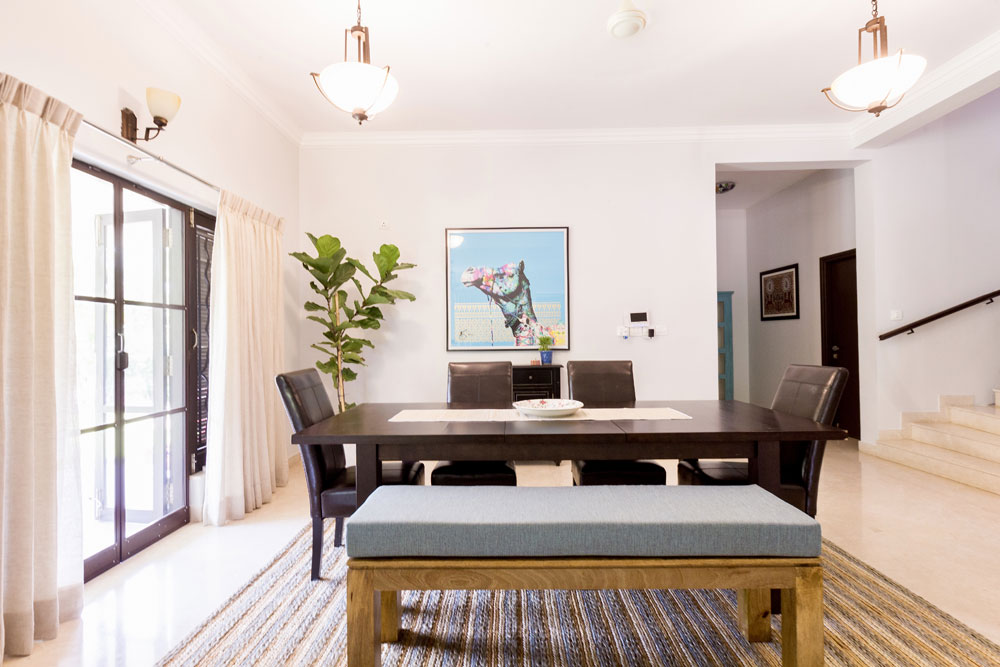 I hope you loved this makeover! Stay tuned for our next upcoming projects…..a full scale new home and a big makeover ☺