WeeArt Wednesday – Safari Baby Animals from Zouzounio Art
Created by Vinithra Amarnathan on May 30, 2018
For the longest time I have drooled over Sharon Montrose's animal print shop! So darn adorable! So when I came across a more affordable and digitally downloadable alternative I had to share!
These beautiful black and whites of baby animals are perfect in a little nursery or a kids room! They are simple, cute and best of all gender neutral! And who doesn't like baby animals!
The black and white makes them elegant, chic and great to work with any color theme you may go for!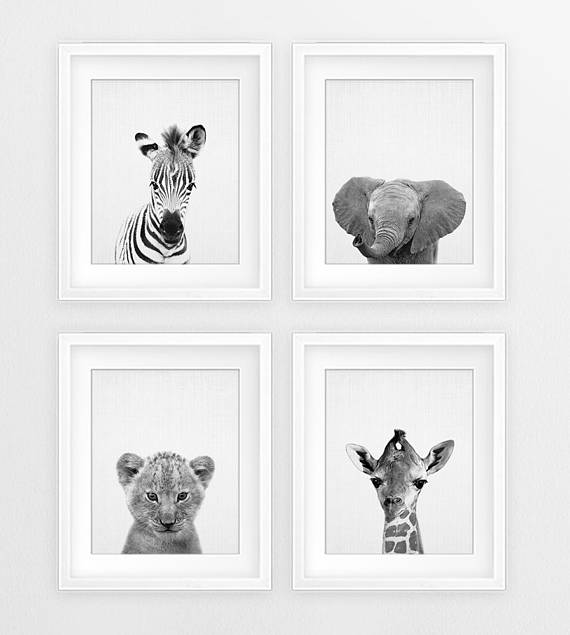 Click here to buy.