From House to Home!
Created by Vinithra Amarnathan on June 29, 2016
This post is to somewhat try to document the journey of making a home of a house, a project I took on in February this year! Creating and designing spaces for families, always starts with knowing who your family is, how they live, what their priorities are and just what a day in their life looks like!
My project was for a young warm and wonderful family who are relaxed, casual and believe form follows function! We started out with a blank slate and worked on the entire 3BHK house.
The look is modern, bright and warm, with color playing a huge role in all the spaces! We kept the wardrobes light to fade them into the walls, a bold accent wall in the living room and pastel accent walls in the kids rooms! The furniture was simple, clean and modern with a strong focus on functionality and comfort. We chose vibrant curtains for the kids spaces, but kept them neutral in the living area to balance the orange wall and a calm blue in the master bedroom. The lighting in all the spaces is simple recessed surface lights throughout, a couple wall fixtures and mood lighting through lamps. Most of the soft furnishings like bedding and cushions are cotton fabric and easy to maintain.
Living Room
The living room has a monochromatic look throughout with grays, metallics and a brown gray couch, interspersed with color through cushions in varying tones of yellows and oranges, a bold red lamp and the orange wall! One of my favorite pieces in the living room is the gorgeous plaid custom made armchair….lovely colors and great workmanship make for a good looking and comfortable reading chair 🙂
The wall art is a 3 panel art print on wood and really helps tie in all the colors beautifully!
Here's a look at the living room before with just paint on the walls.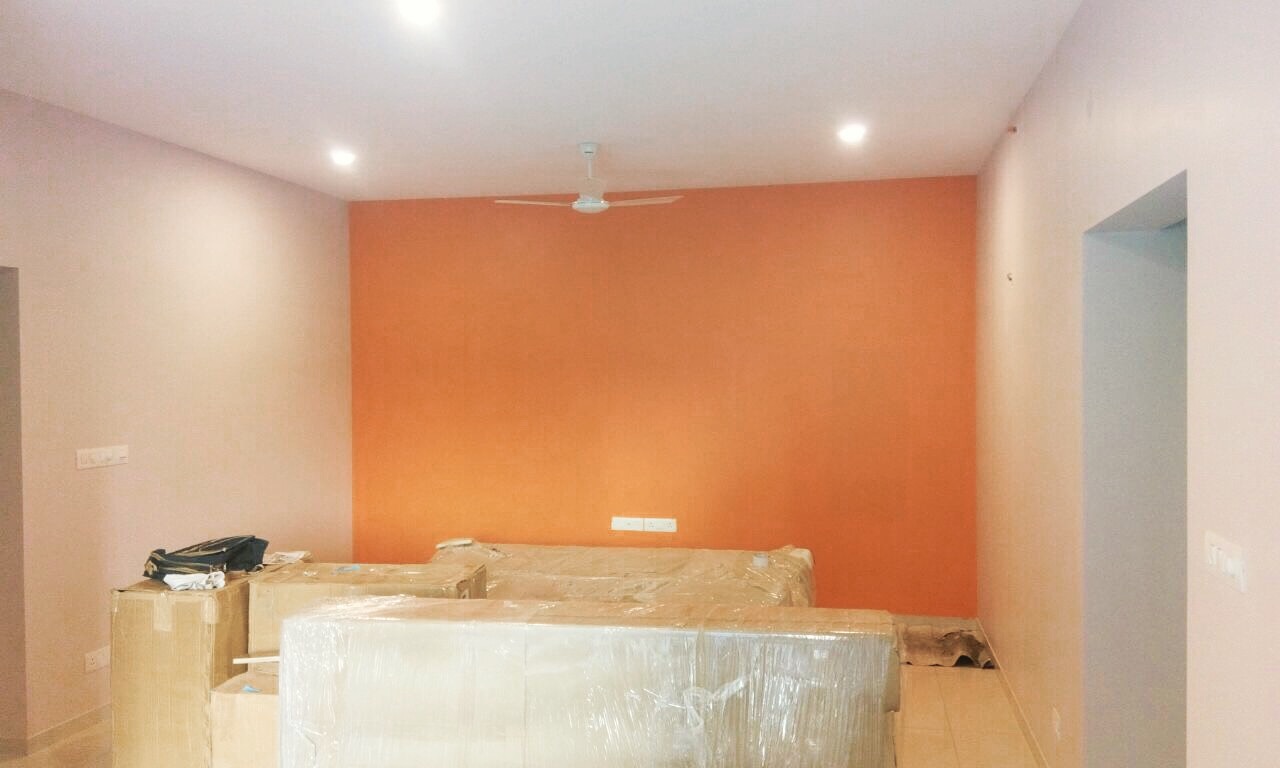 And here are a few shots of what it looks like after!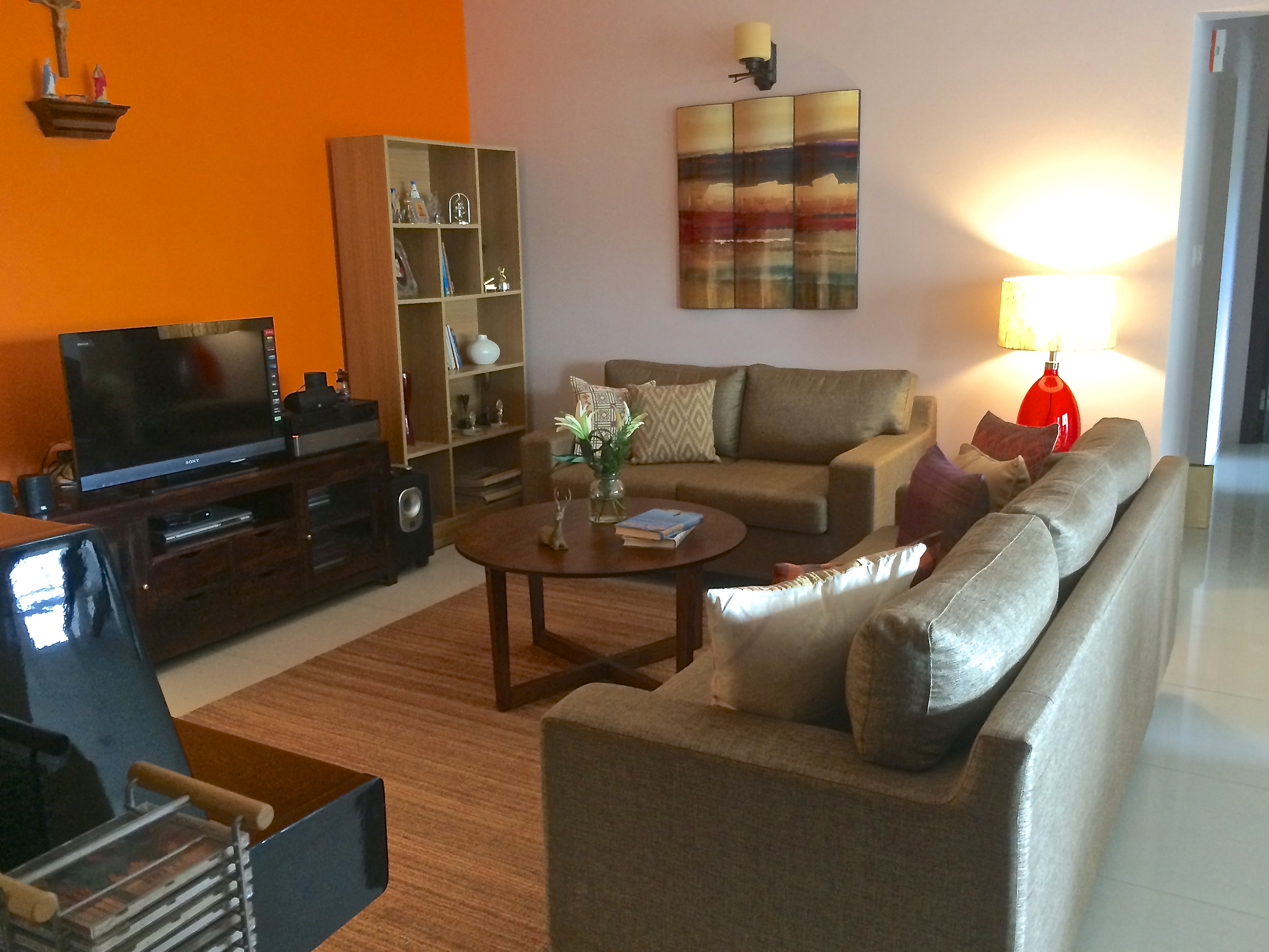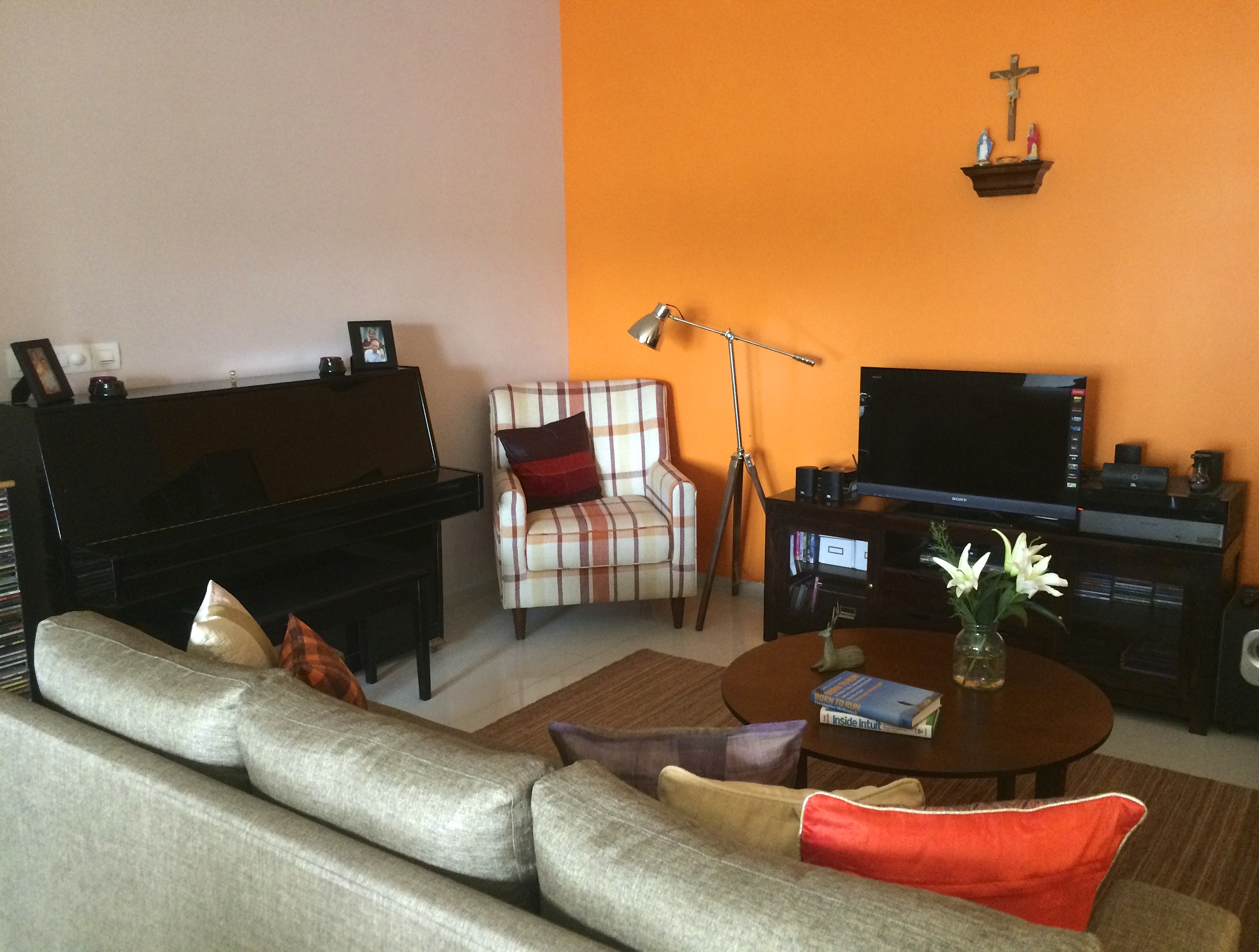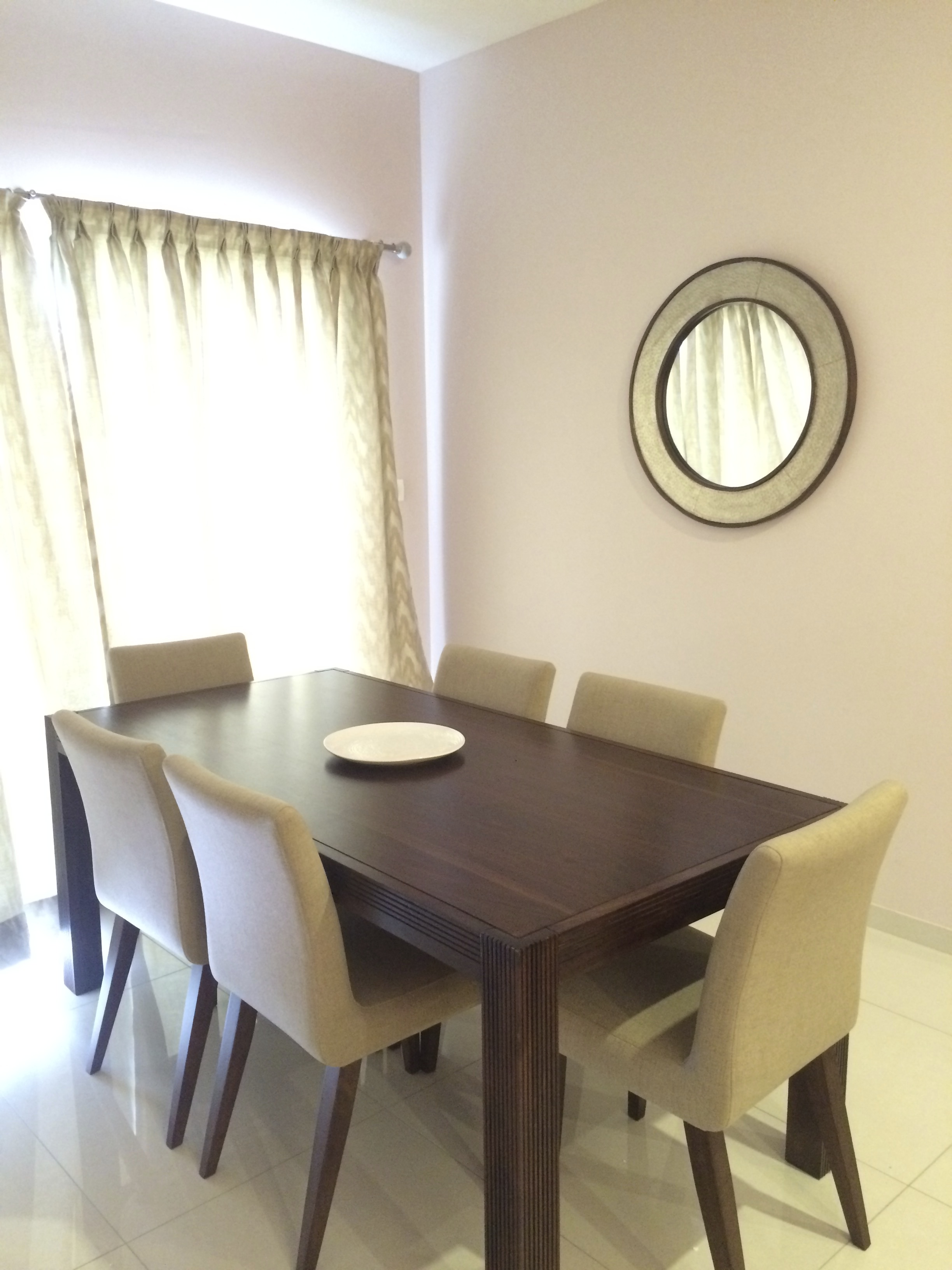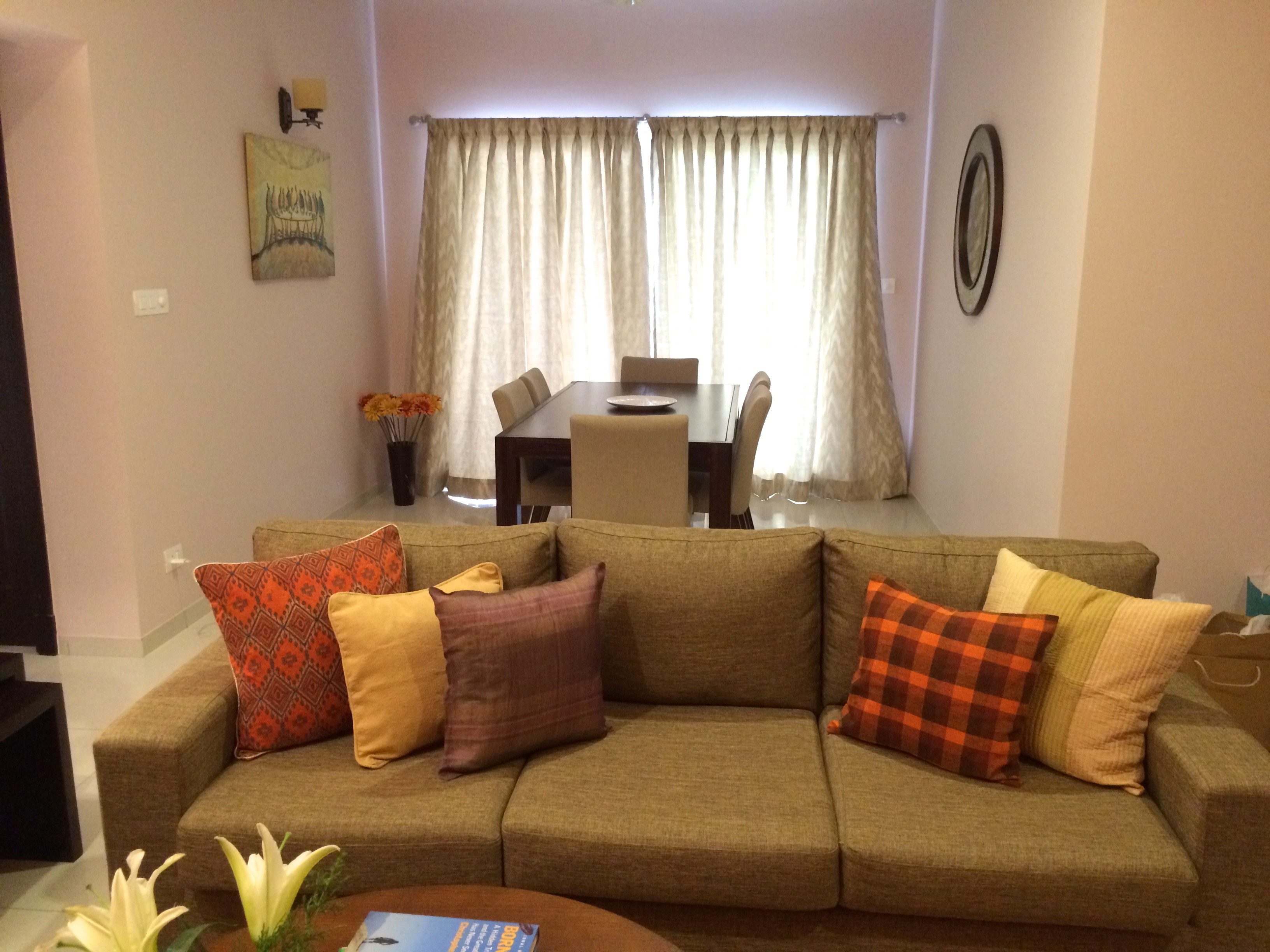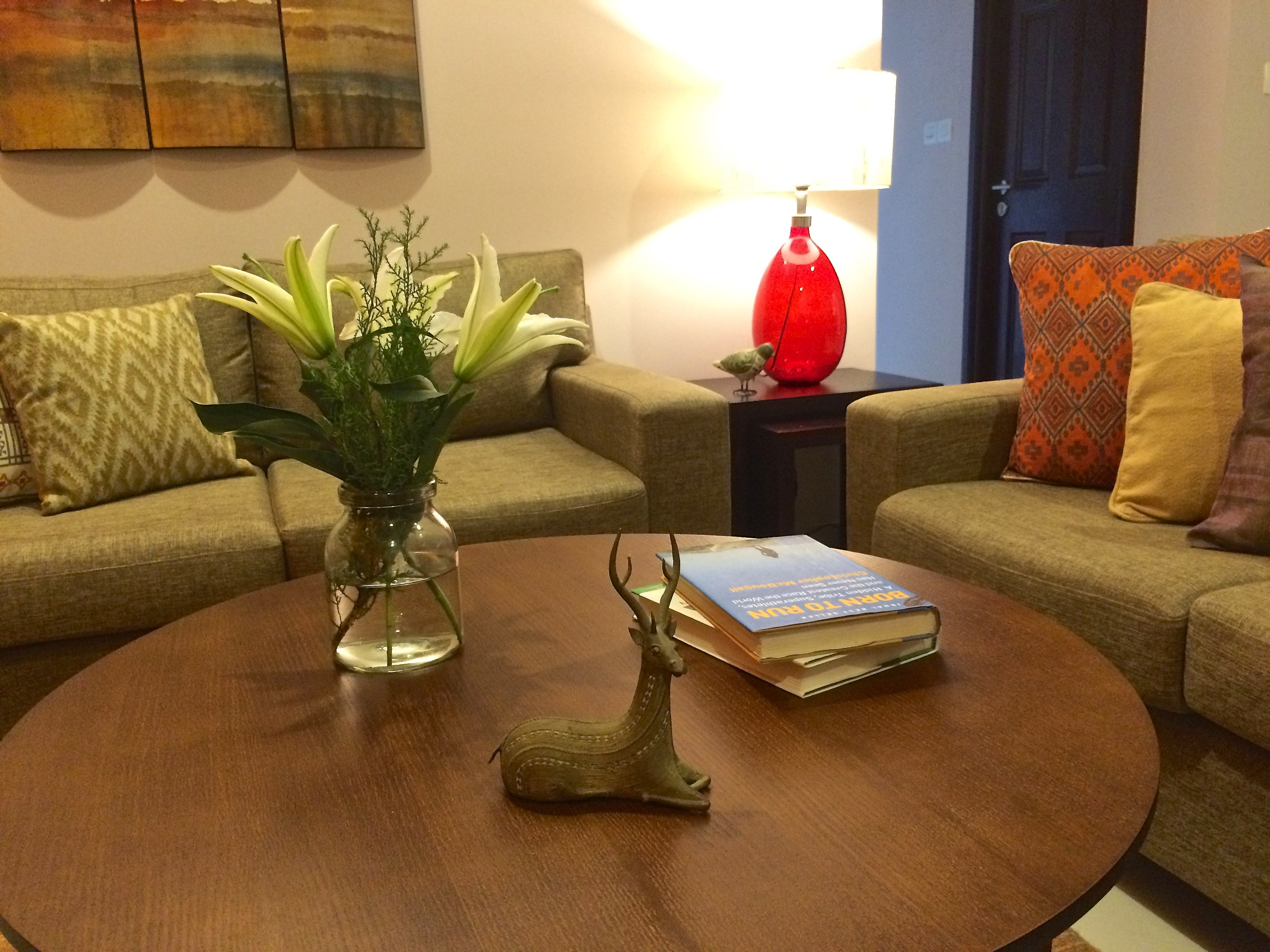 Kids room – Girl
The jumping off point for this space was the beautiful curtains we spotted! The pink and purple florals made for a bold, beautiful look and we worked with the colors to add a pastel lavender accent wall, soft pink coverlet and a mix of floral and stripe cushions! The green rugs work beautifully to break the pinks and purples and add a punch of color to the space!
One of the key needs was storage and a comfortable desk and chair. We found a simple easy cube storage shelf that was easily accessible and provided ample storage and a purple upholstered chair with a modern desk. Here are a few shots of the space!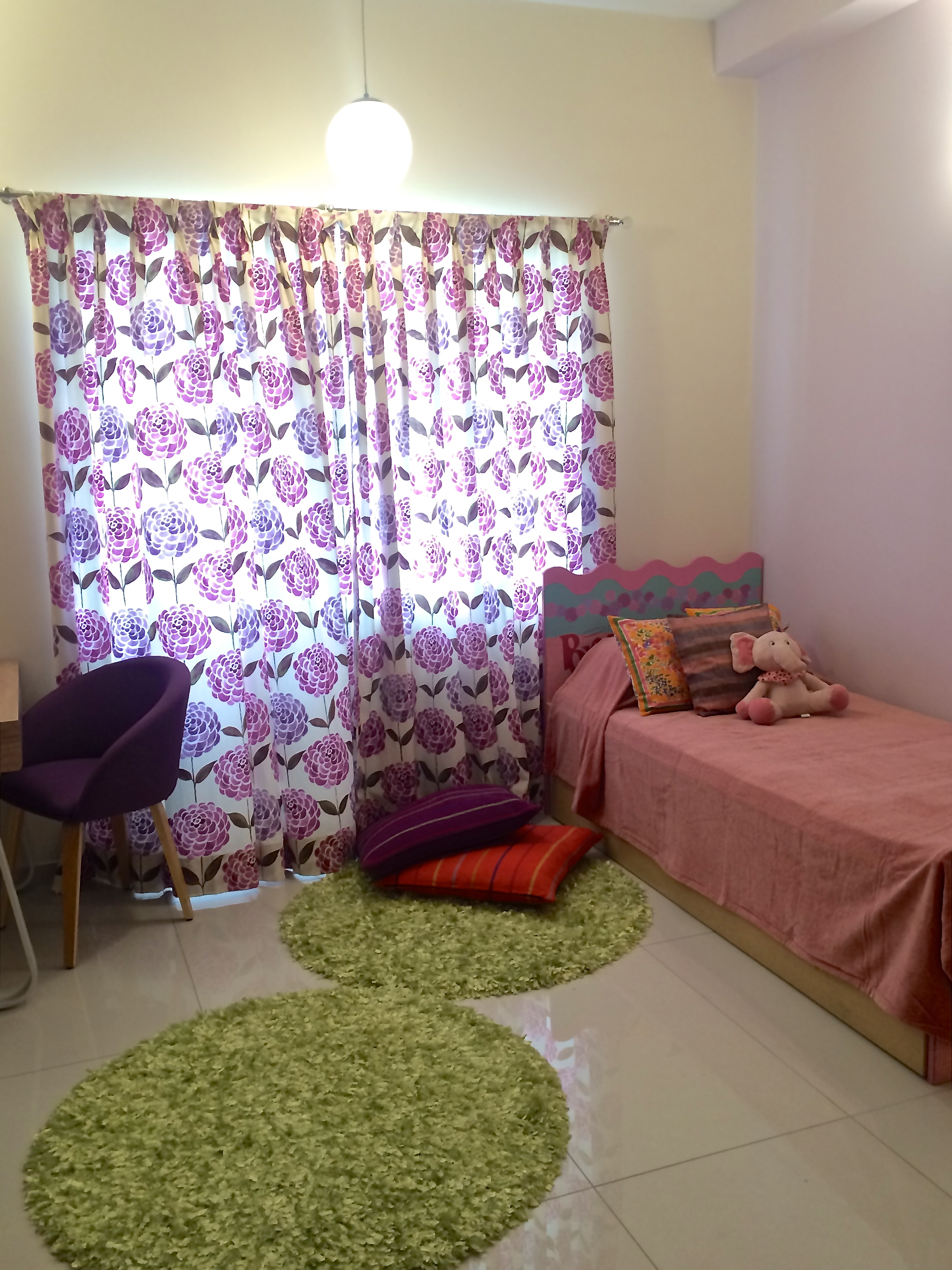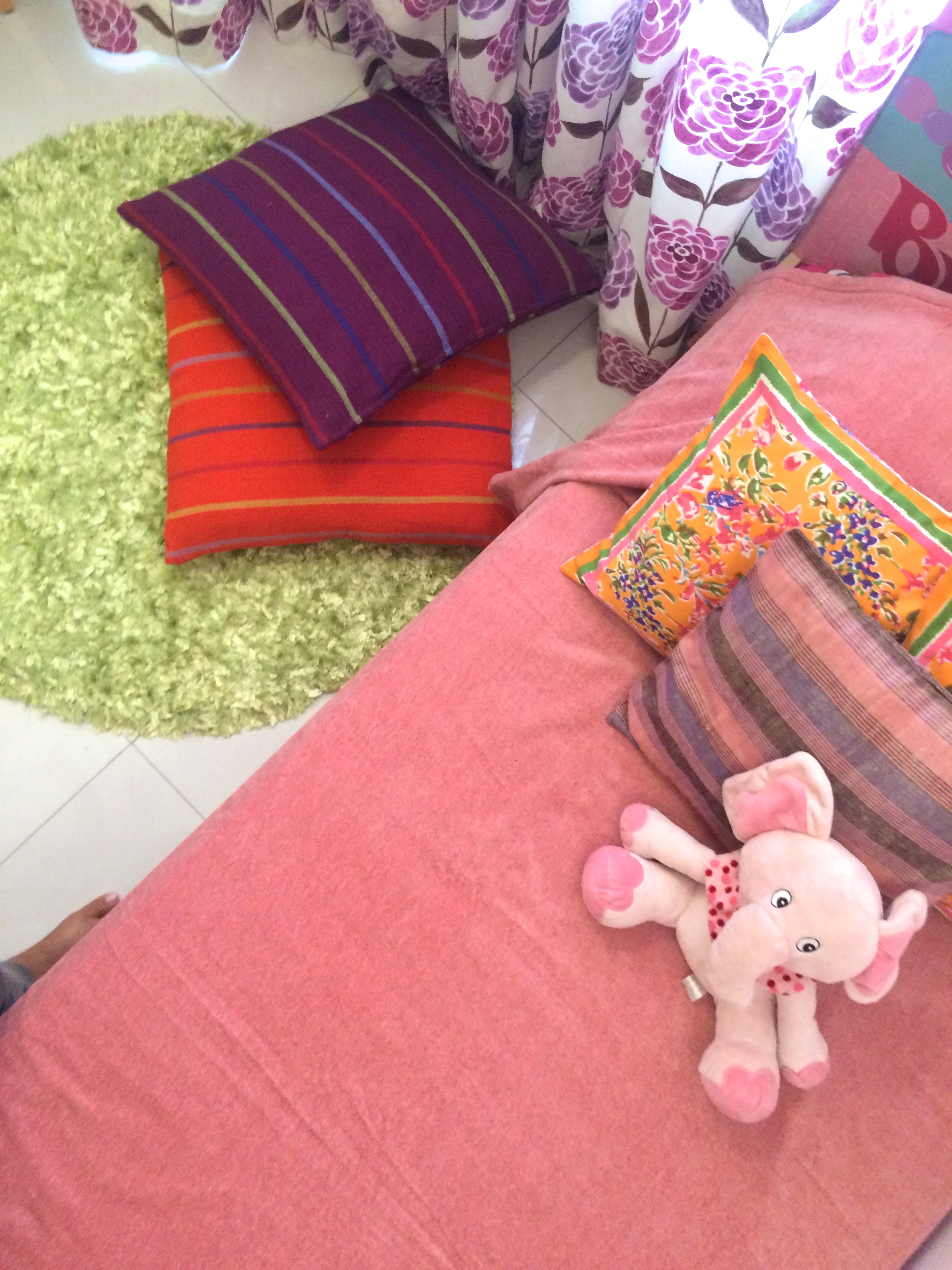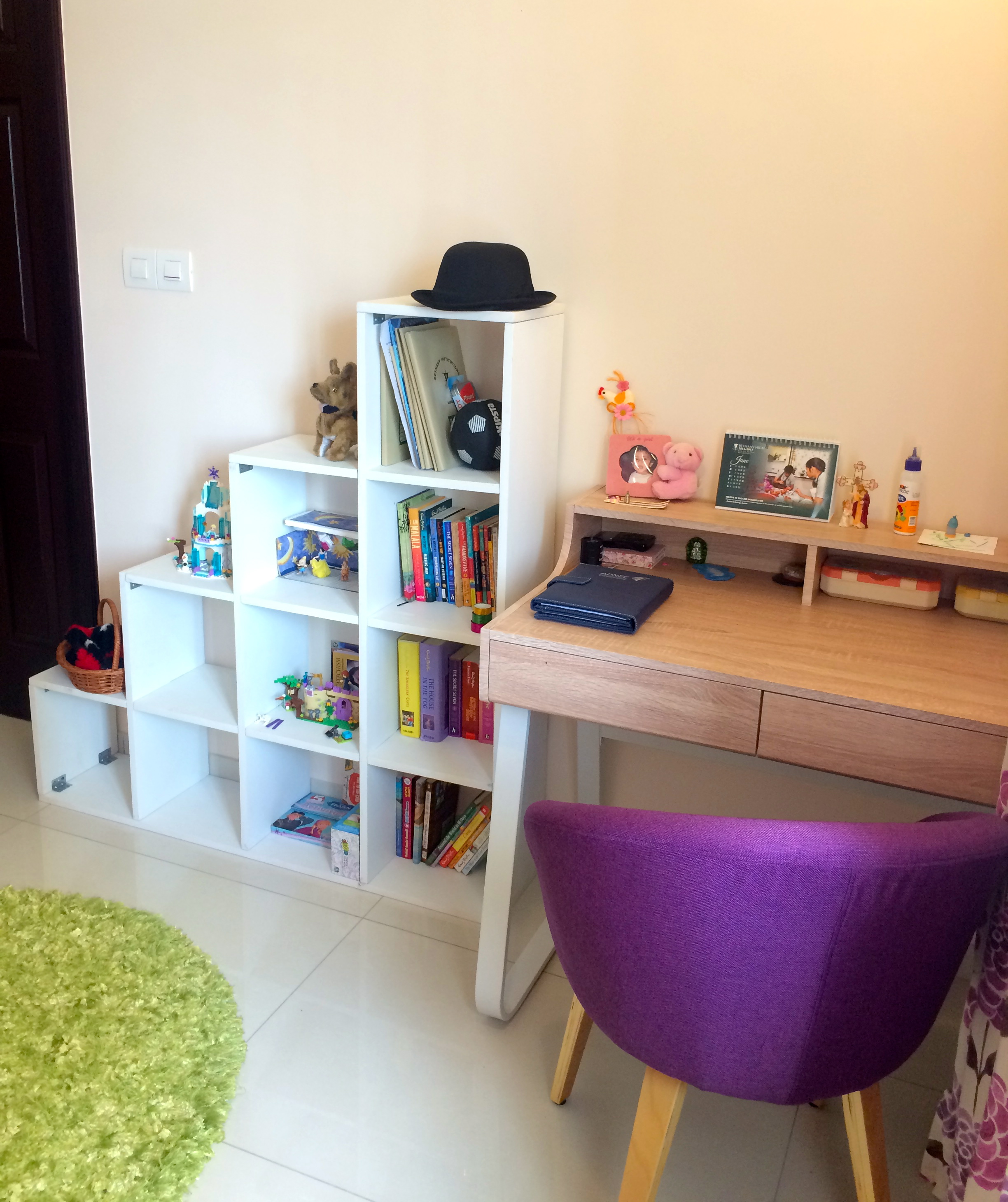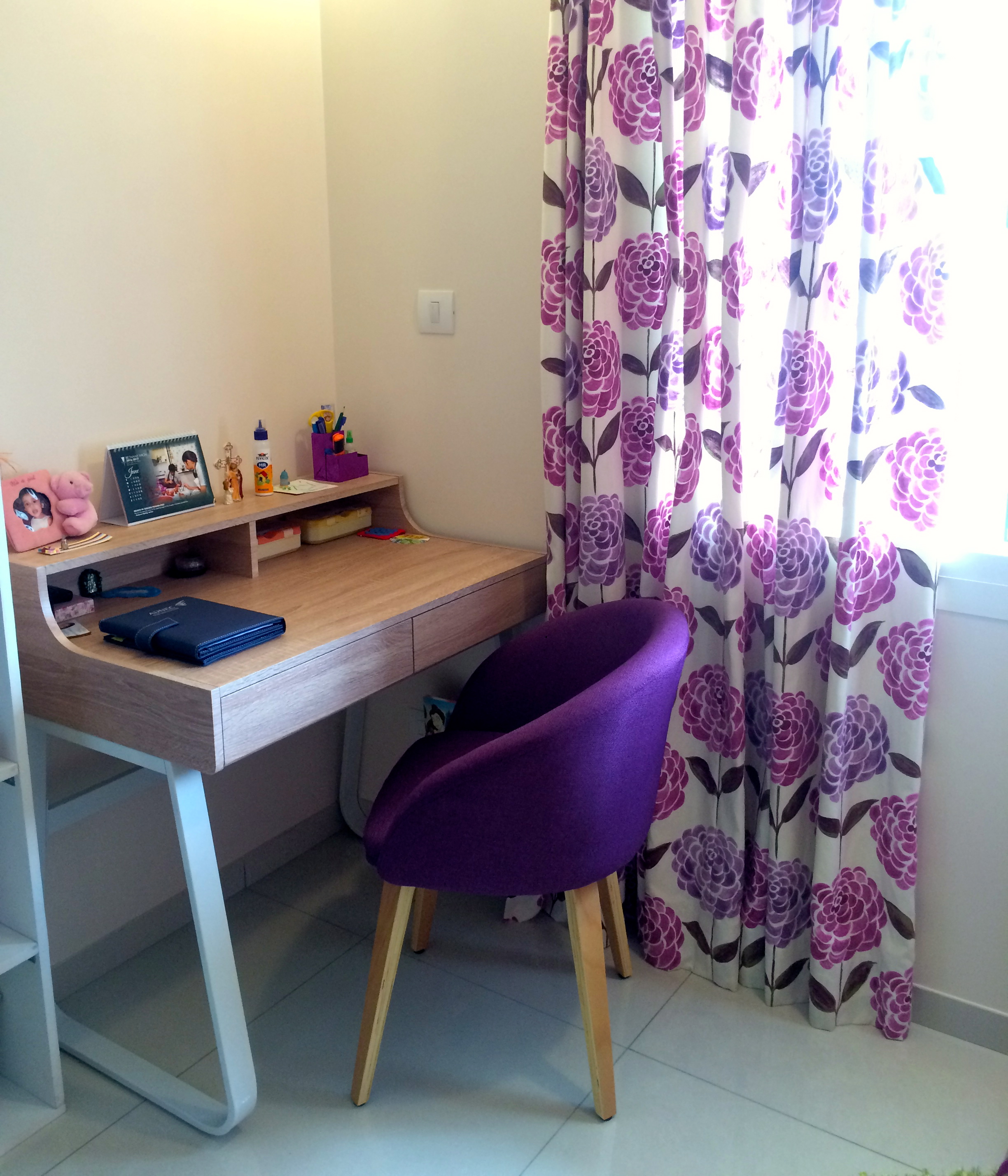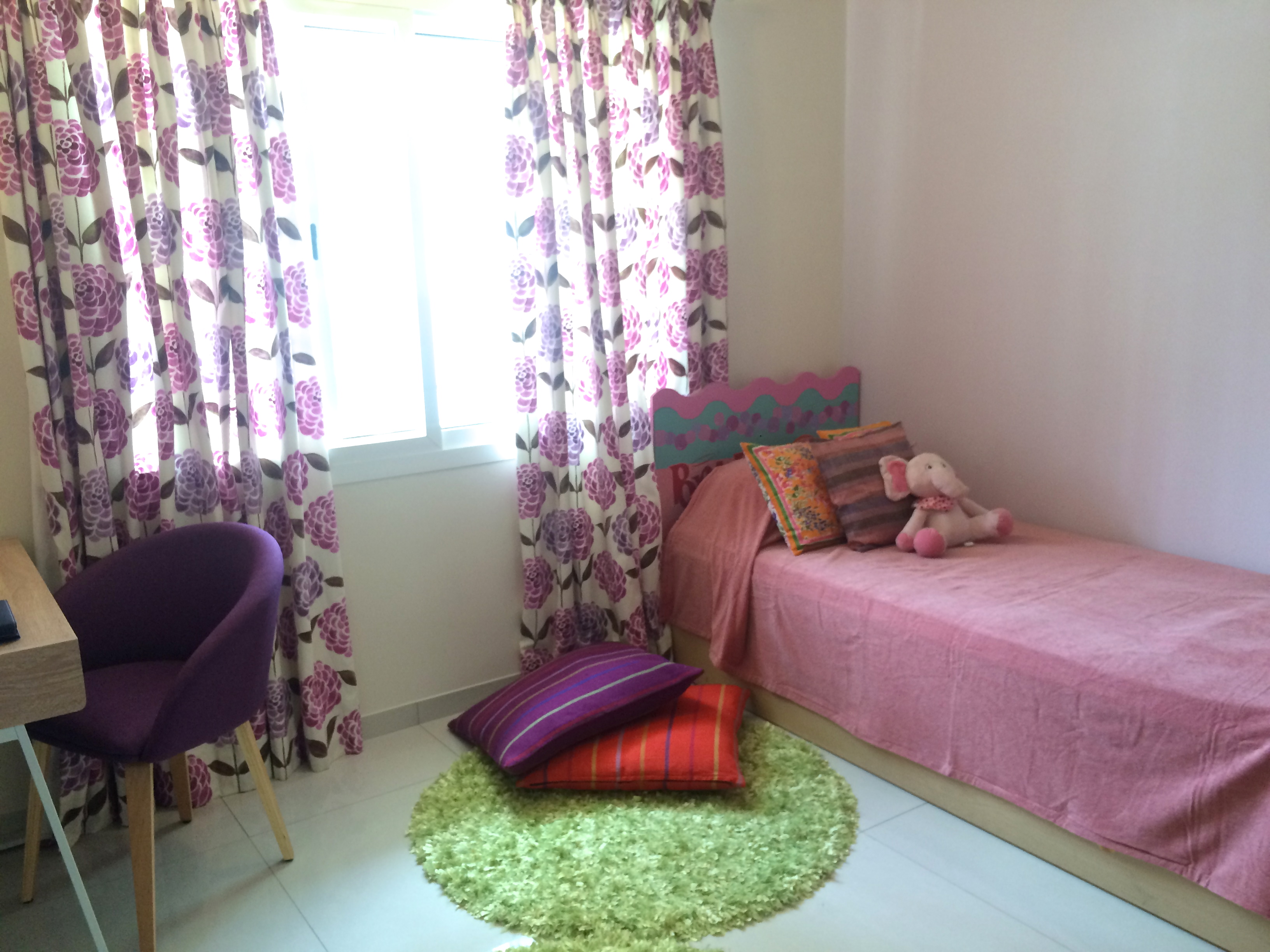 Kids Room – Boy
When we started out working on this room, I knew we had to work with a bright red sofa bed. So a lot of our decisions were built around it…like the paintbrush striped curtains, the patterned rug, pastel blue accent wall and the neutral storage shelf and desk!
The rug in this room might be smaller than I'd like, but gives a definite fun feel to the space and the bold red desk chair also adds to that feel! Here are a few shots.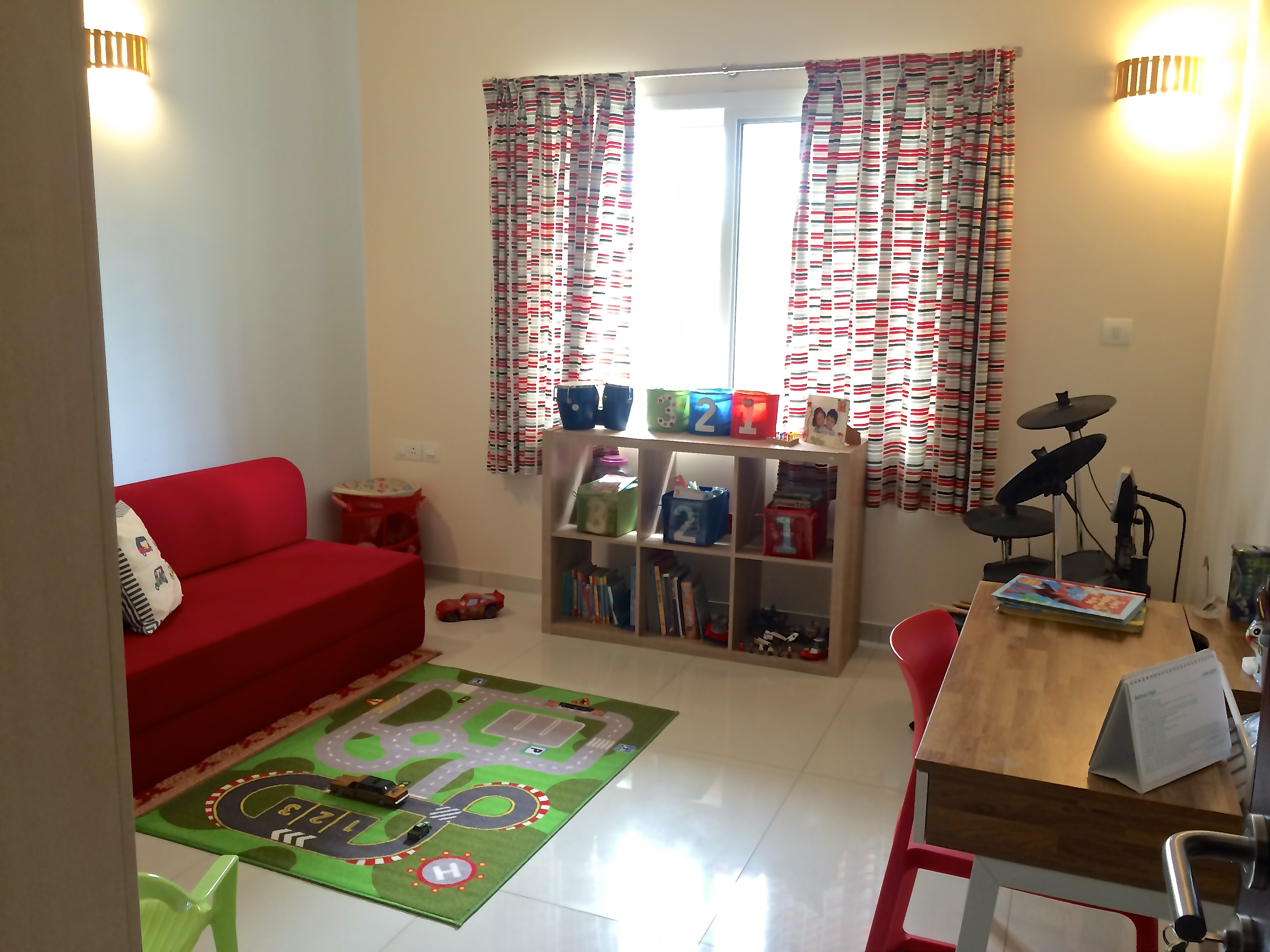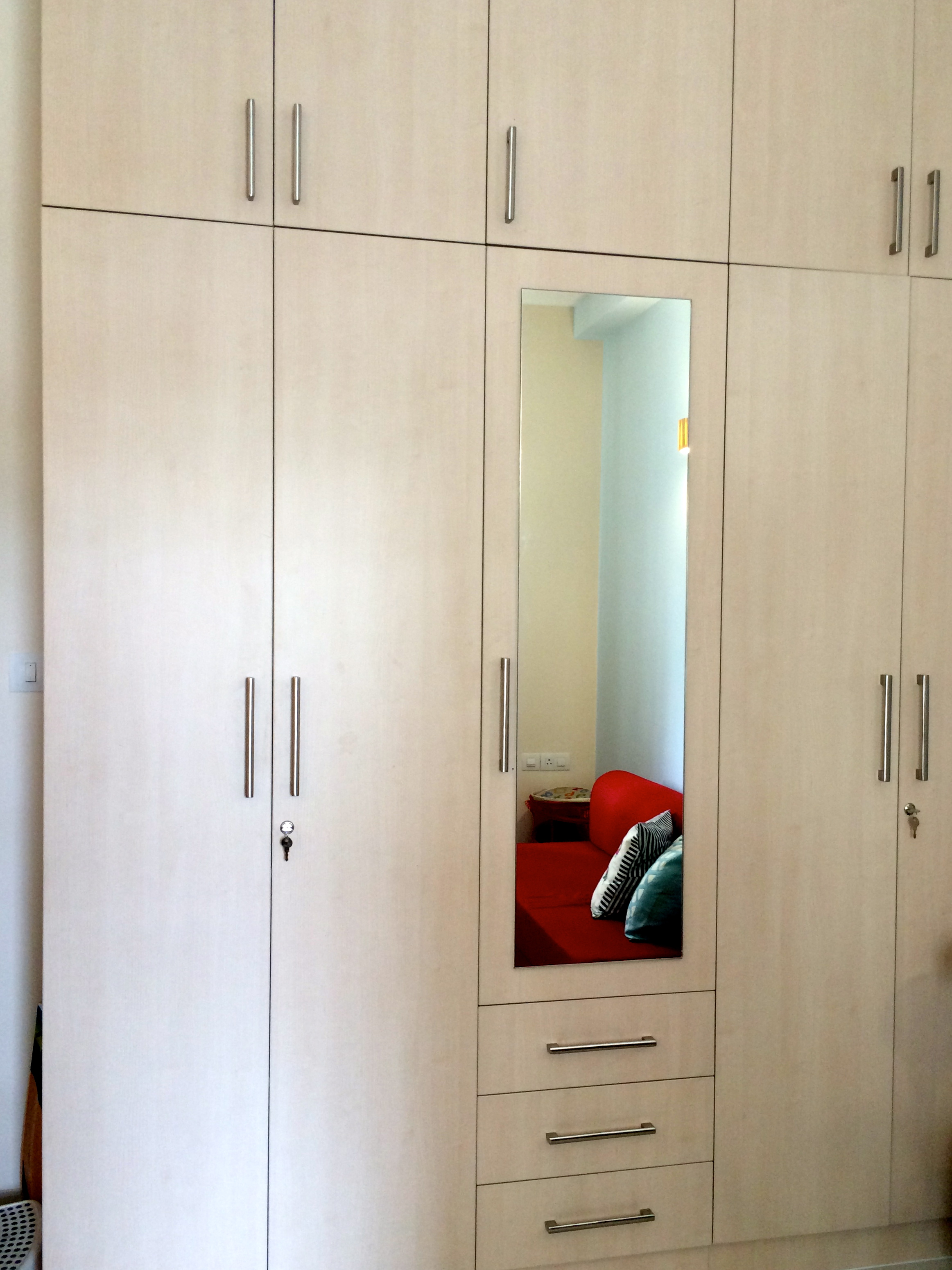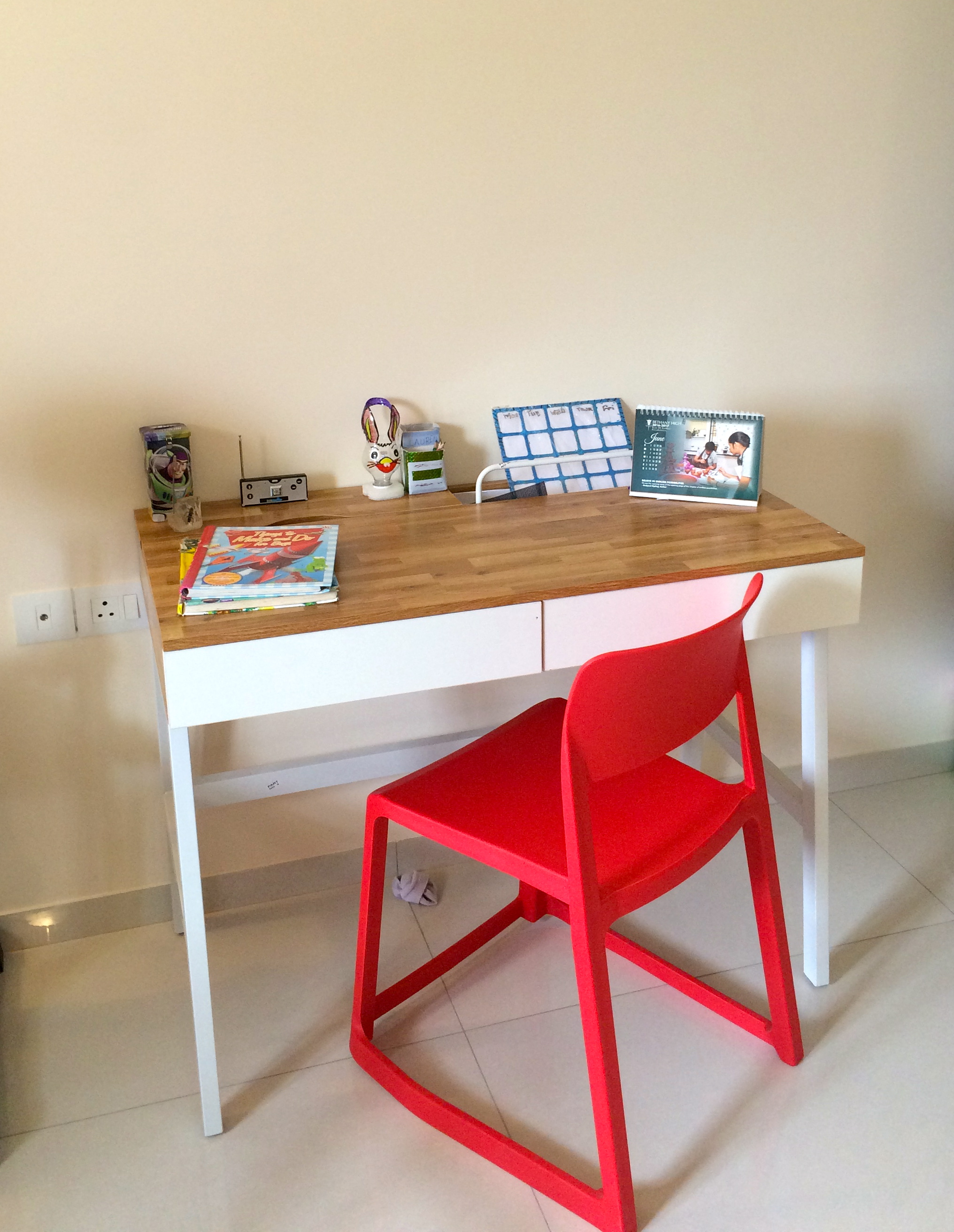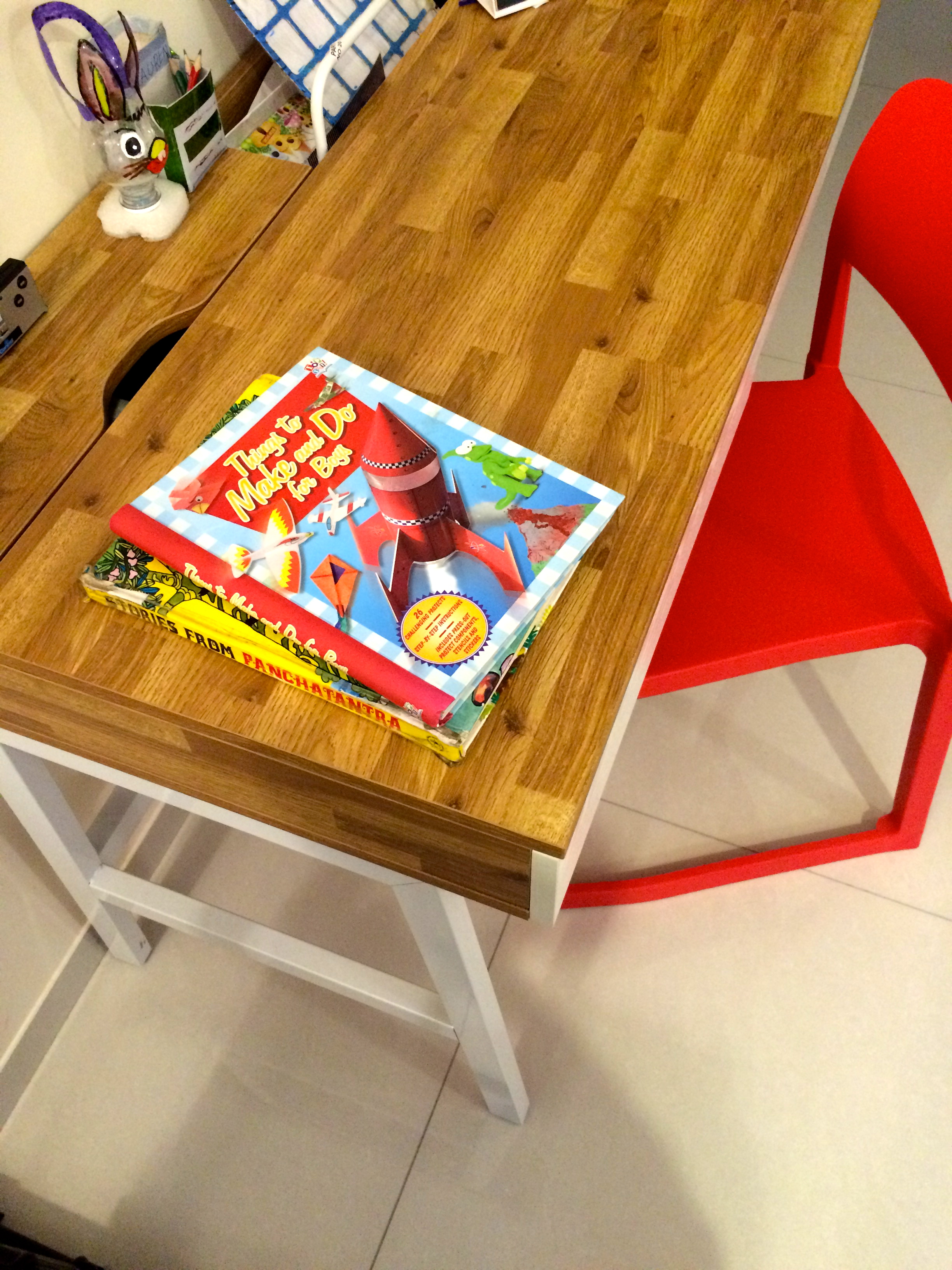 Master Bedroom
The master bedroom was the last room we worked on and I think by then the extent of urgency had increased and the enthusiasm had dipped! So its still a bit of a work in progress with the need for art above the bed and some reorganization around the room!
Its a simple room with a king bed, bookshelf and chairs that the client already had. We added blue silk curtains for a calm serene effect, a modern narrow desk and some patterned bedding!
Here are some pics.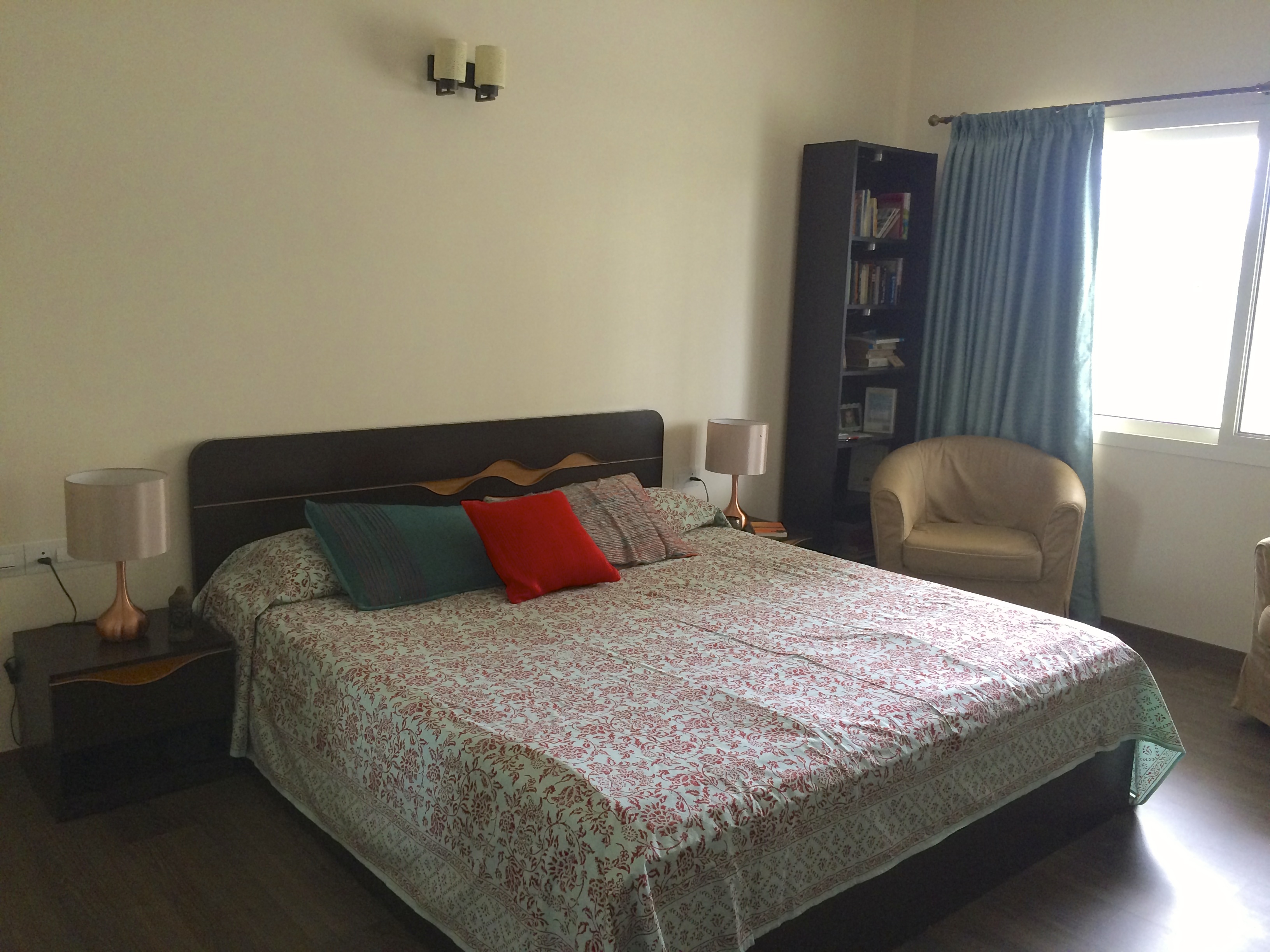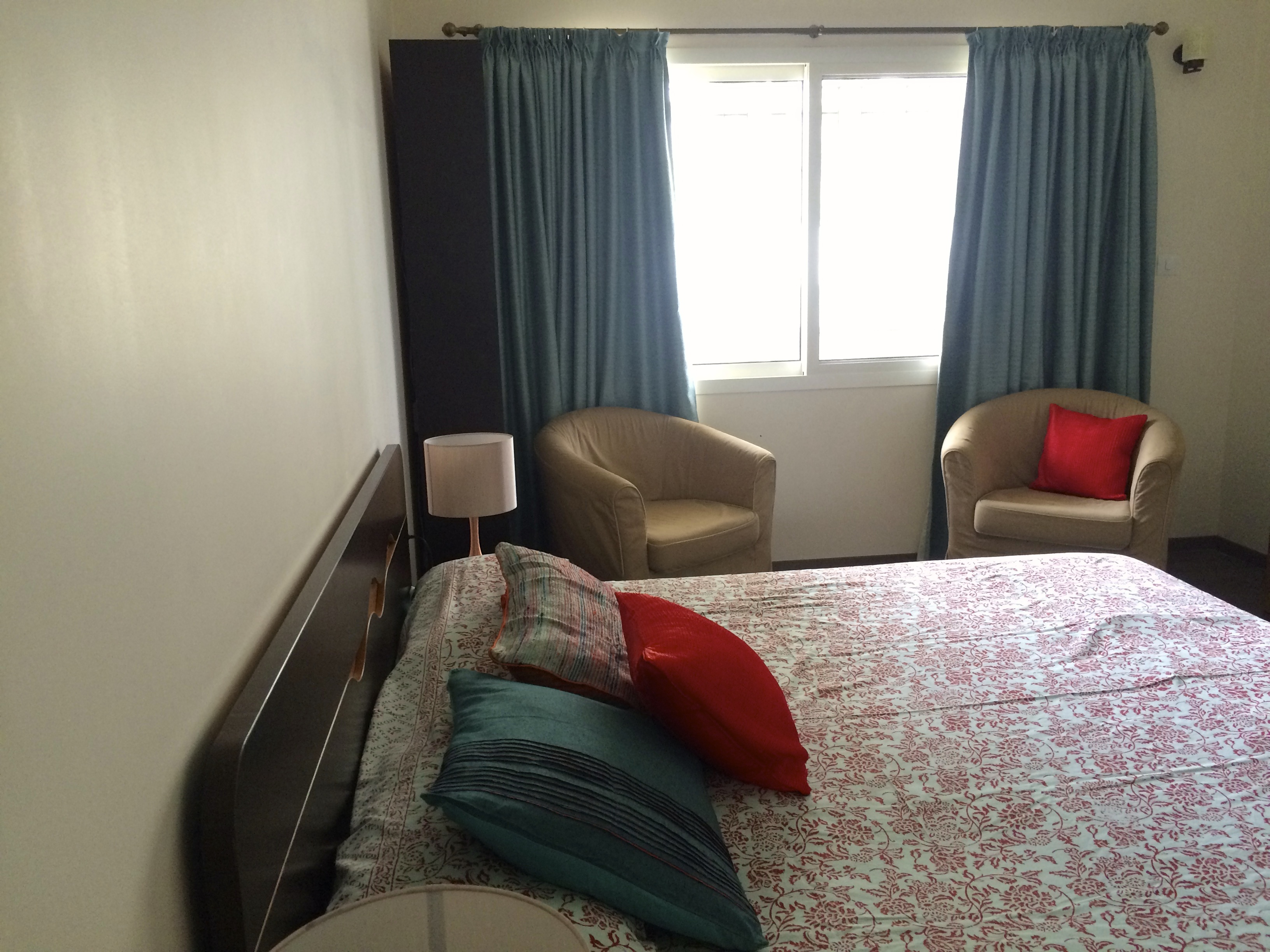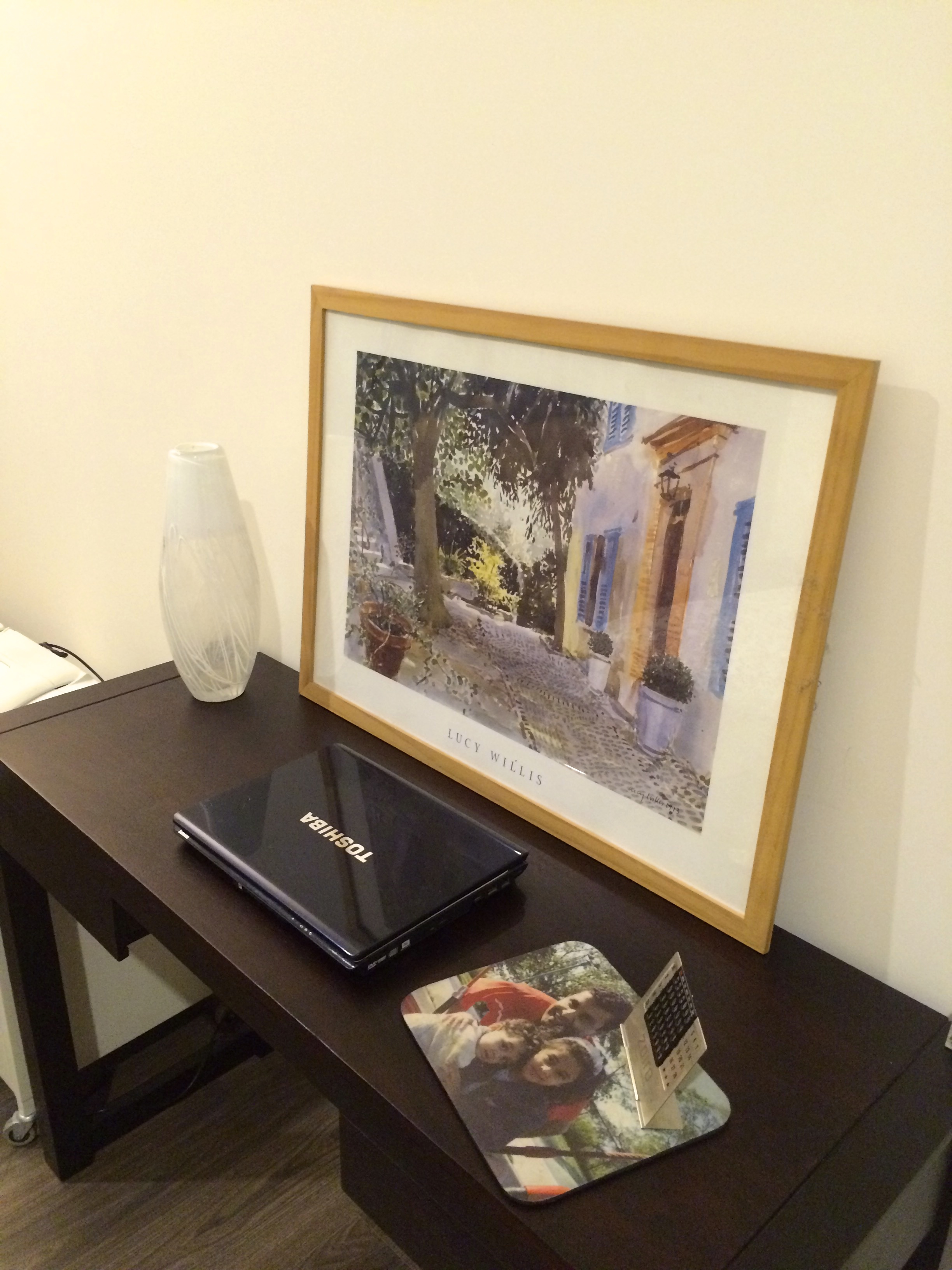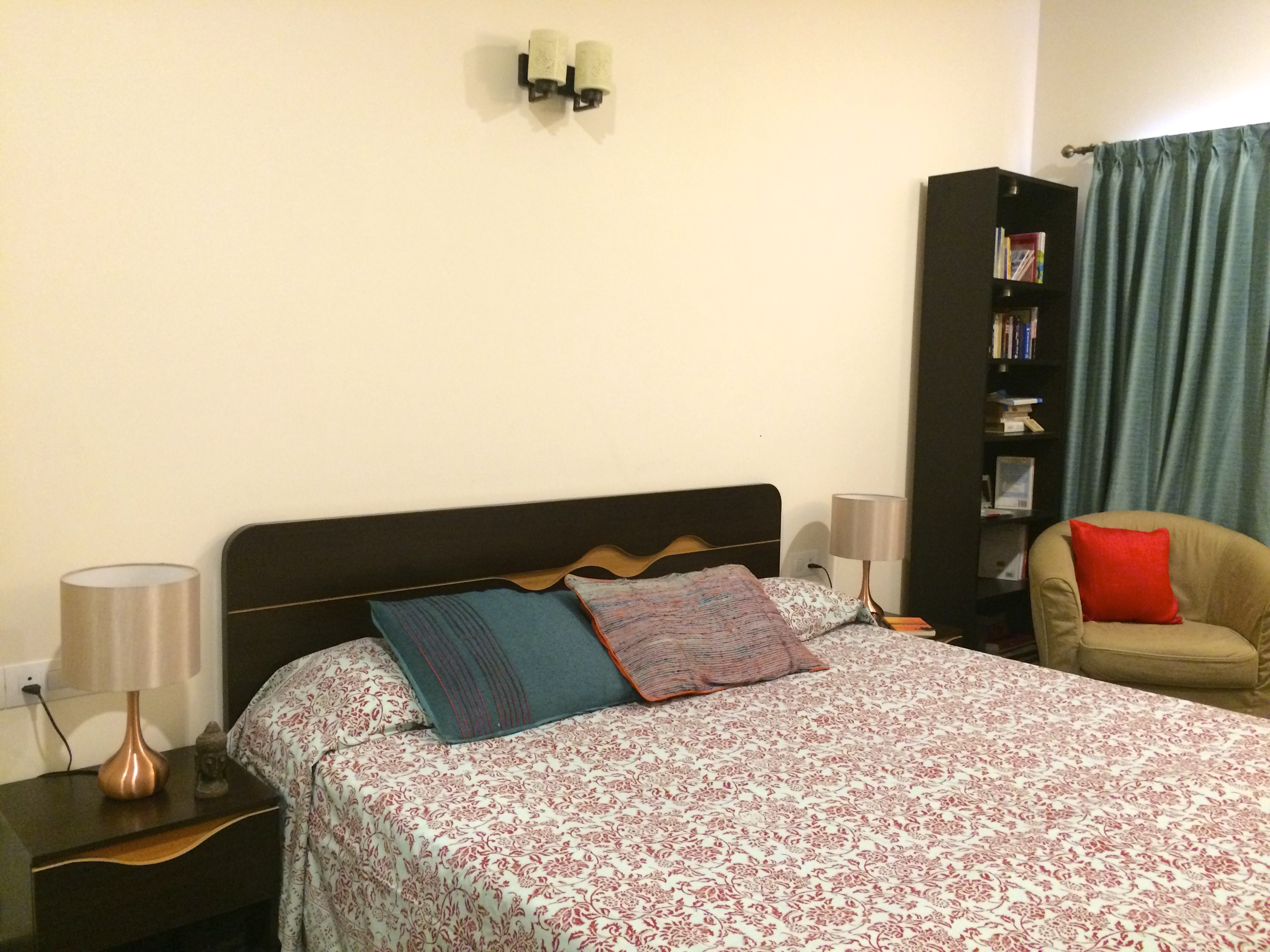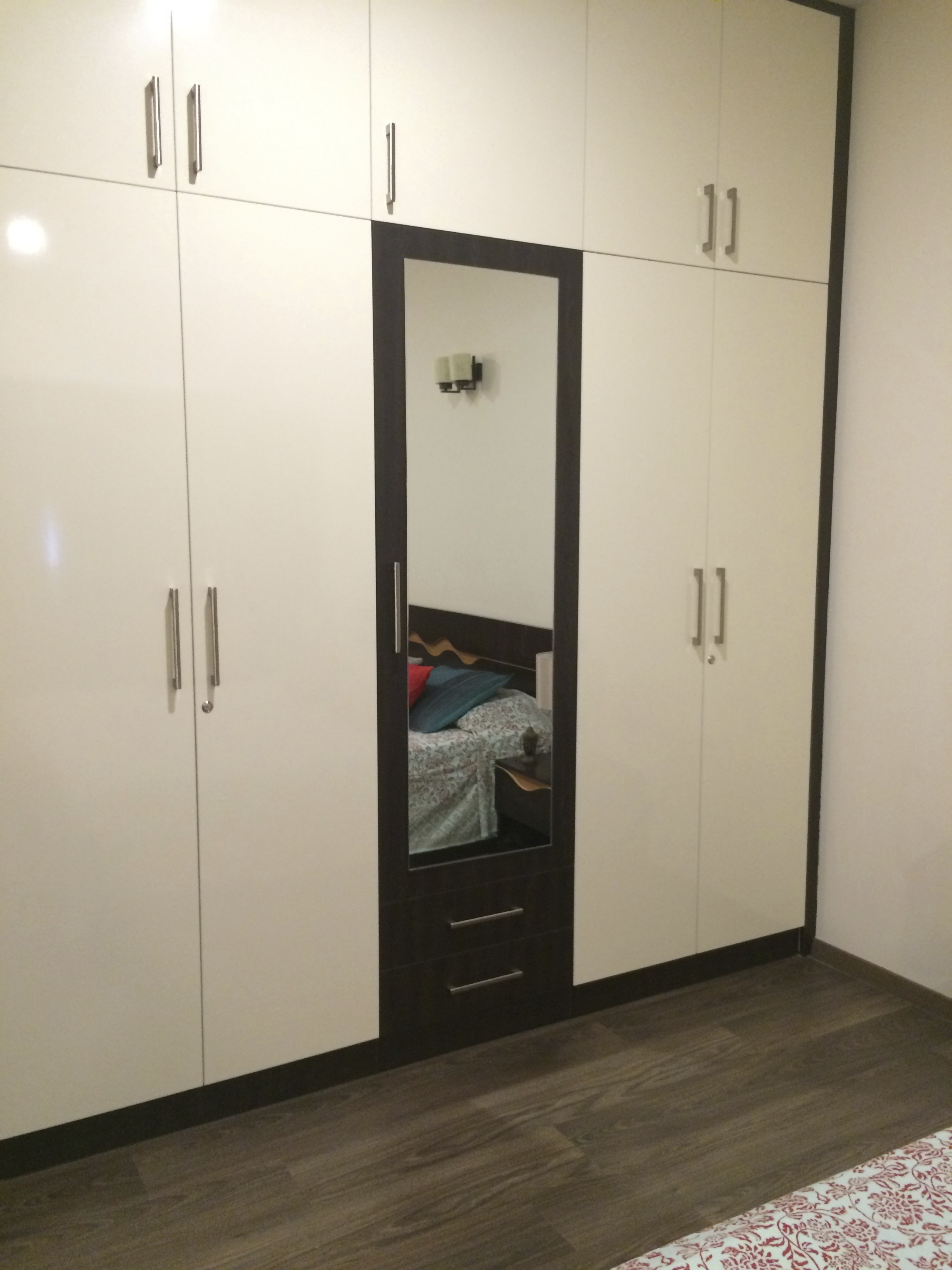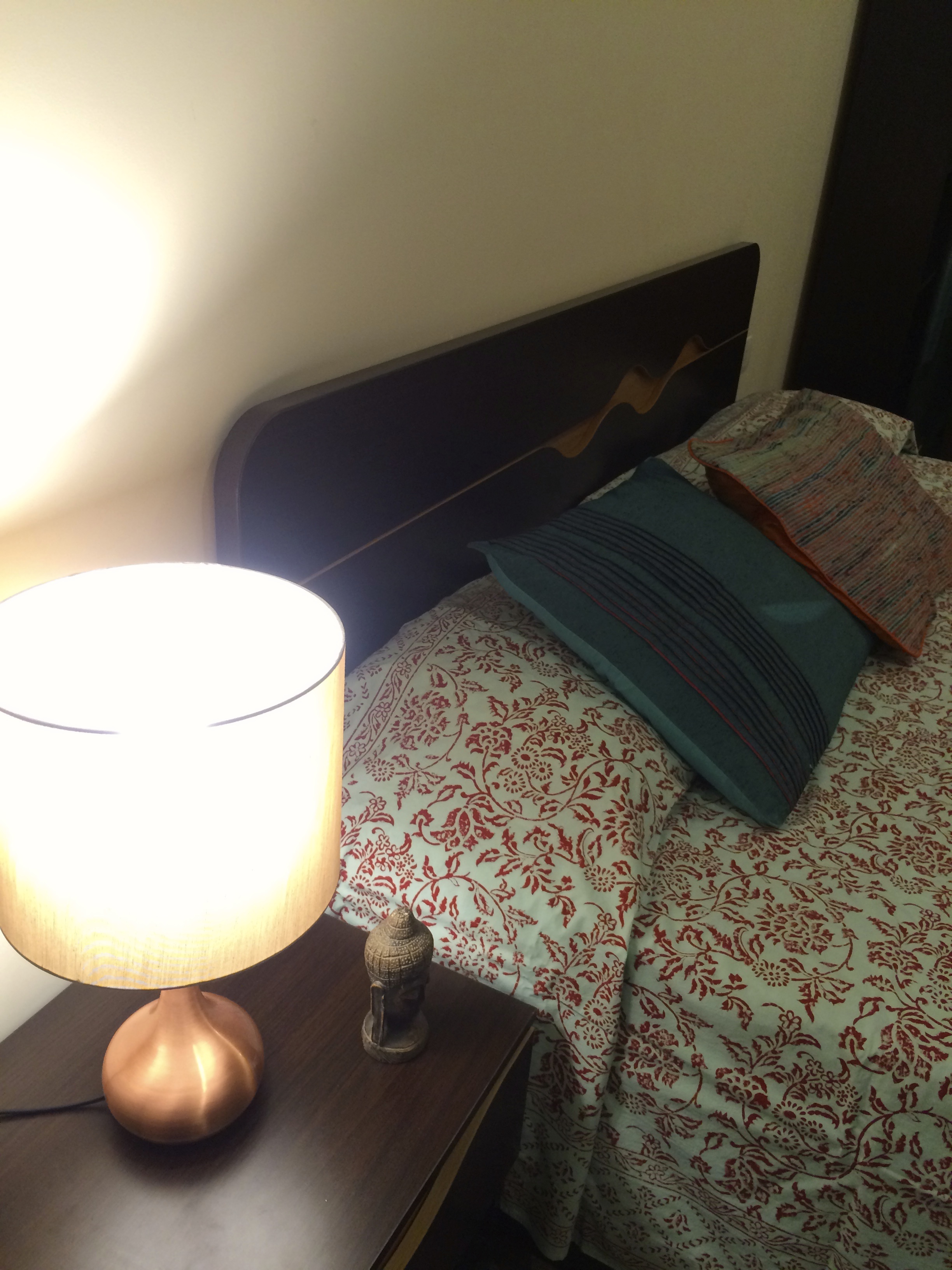 I hope you enjoyed getting a look at this project and the journey of creating it!
Until next time..xx