Pillow Talk
Created by Vinithra Amarnathan on July 31, 2015
I went pillow shopping yesterday! Next to a cocktail by the beach….it could possibly be one of my favorite things to do 🙂
A textile lovers dream…so many colors, patterns and textures to choose from! But that could also turn out to be overwhelming!
So here's my visual journey and a few tips to help you navigate through the choices and pick those pillows that work perfectly together.
A walk through and taking it all in!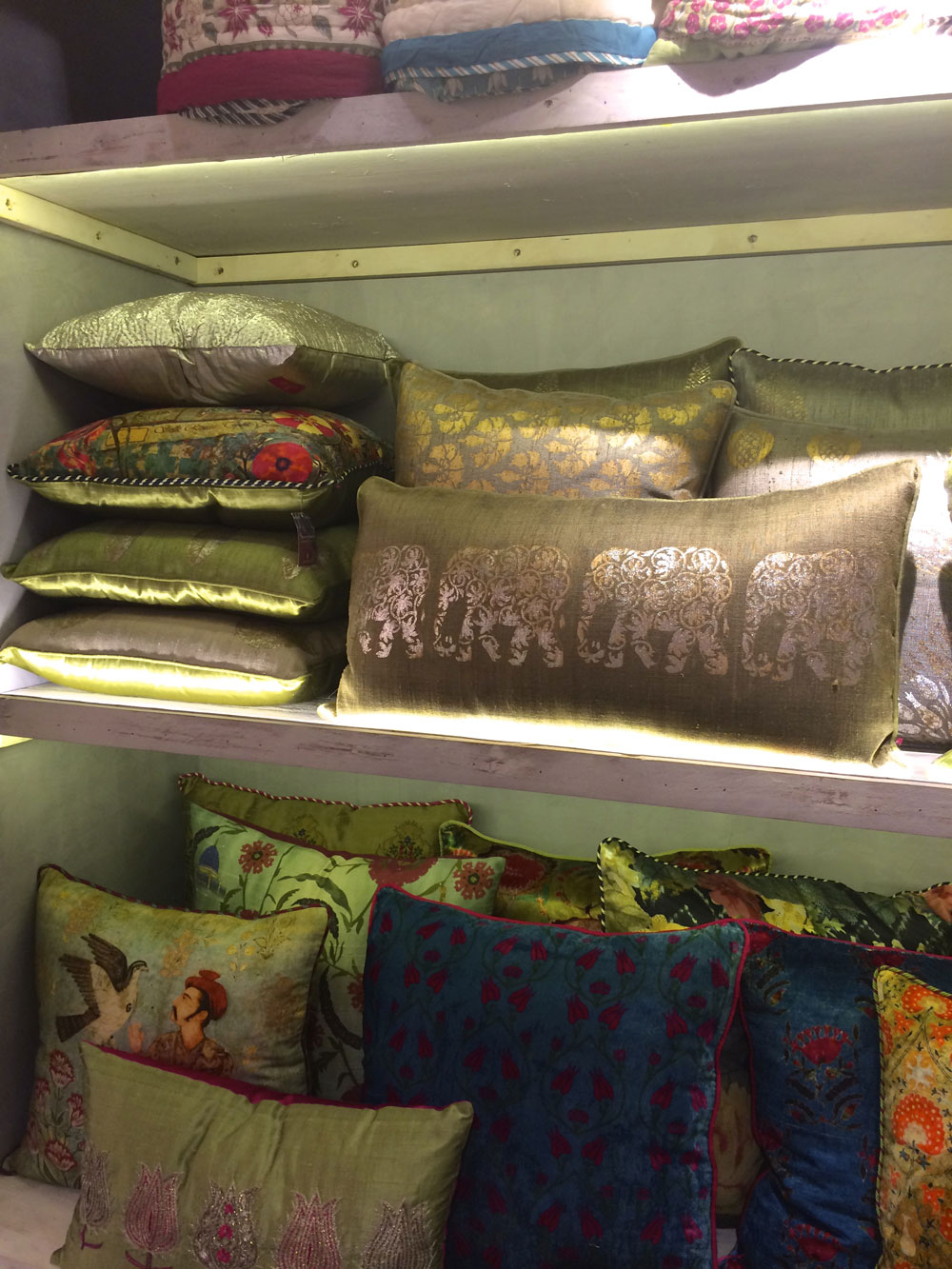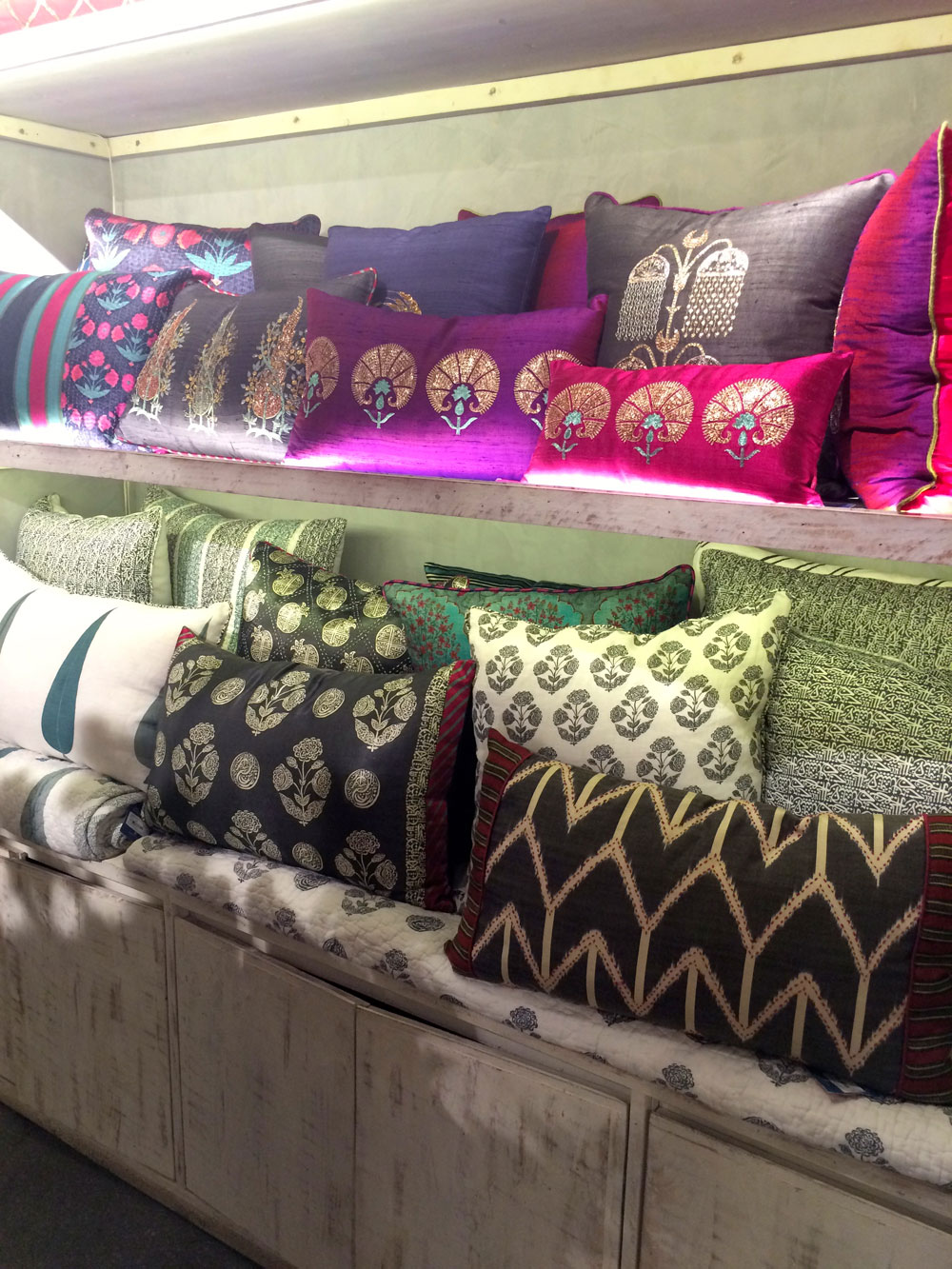 Now this is where it can get a bit overwhelming. A couple of things to make note of here;
Color – What are the colors you want to go with? Pick at least 2 primary colors and a couple accent colors you want to play around with. In my case I was buying pillows for a gray couch. The other factors I considered were a gray and gold rug and a navy daybed in the same space.
So I picked grays, metallics and blues as my primary colors with accents of gold and hot pink!
Number – Depending on how big your sofa/couch is you may need to choose anywhere between 2 to 6 pillows. I personally prefer an odd number – 3 or 5 or 7! They help break pattern and color.
Pattern Play – Its always easy to pick 2 of a kind and have matchy pillows. But thats neither fun nor does it really add the visual interest you want it to add.
So its important to work with a variety of patterns and textures and colors. Within your colors pick at least one or two larger pillows that are neutral and use texture. You can add interest using 1 large scale pattern and then blend with a few pillows with small scale pattern all staying within the same color family.
Here's what I worked with. I settled for the neutral gray with metallic accents, a beautiful ikat lumbar pillow and a navy velvet larger pillow. Then I played around with a few patterns in a smaller scale. Oh and never underestimate the power of a solid pillow to tie them all in together!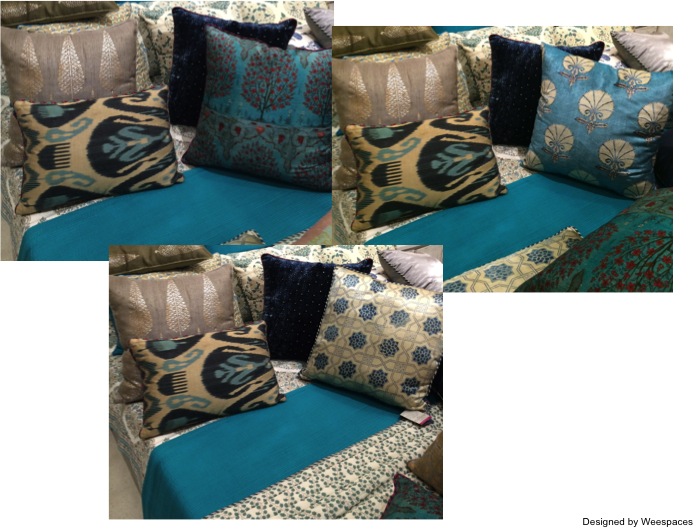 And the final five 🙂 I love them!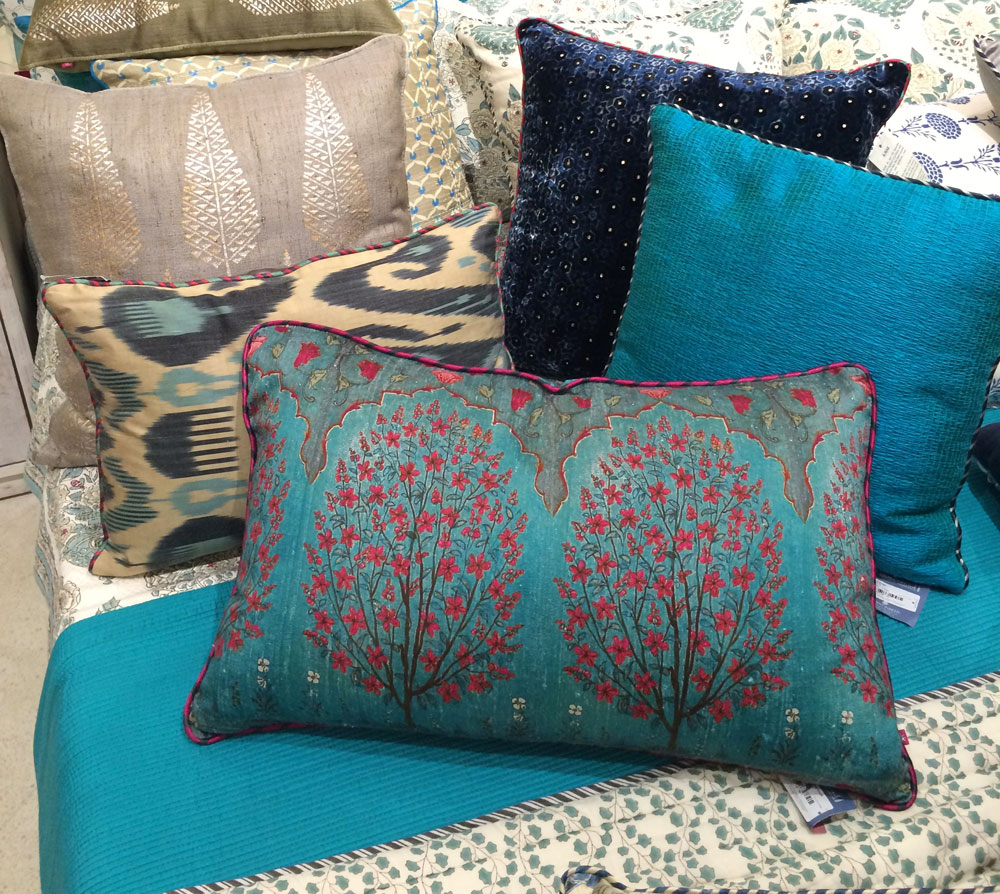 Follow our blog to see how they look once styled and placed on the couch! Thats coming up soon 🙂