Weestyled – A woven basket from Vajor styled three ways!
Created by Vinithra Amarnathan on March 26, 2018
Ever caught yourself browsing an online shop or walking past a physical store and stopping at a product that looks 'oh so cute!' but umm, not quite sure how much I can really use it!
Sure that happens to a lot of us! One of the reasons I have one too many black blouses in my wardrobe but nothing to wear when its time to dress for a cocktail party!
I bet the story isn't too different when it comes to home décor items! We see a lot of lovely decorative items out there for our home but then wonder how often we will use it or if it can be used in a variety of ways rather than have it sitting on the mantle once it got there!
When I got this jute tote basket from Vajor, I instantly thought 'oh wow! That's so cute!' But what really attracted me to it was its versatility – a basket, a tote bag, a plant holder, a storage bin….it could take on many roles! Just what you need whether it's a fashion purchase, an apparel or from your home décor items – a true workhorse! And this one truly is….stay with me and see how I used this woven basket in three different ways, in three different areas of my home!
In my kids room
The rounded soft shape and the cute pom poms on the basket screamed kid friendly accessory the minute I saw it! And what mom will undermine an item of storage for her kid's room! Stuff all their soft toys right in and you not only have something functional but something that also looks sweet in a child's room! Use it to stow away books, pillows, blankets etc and the best part is it's so accessible your kids can clean up and put things away all by themselves when they're done….winner ☺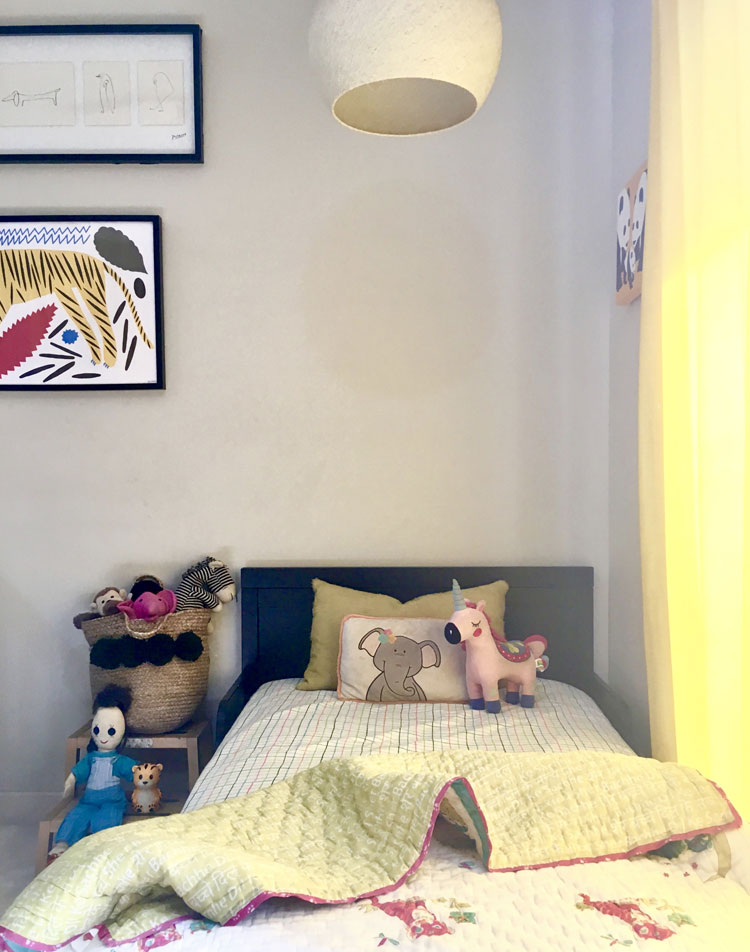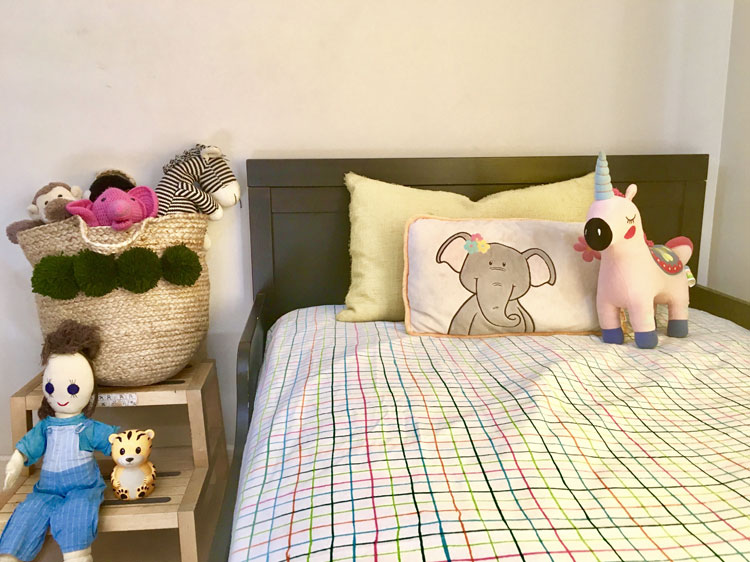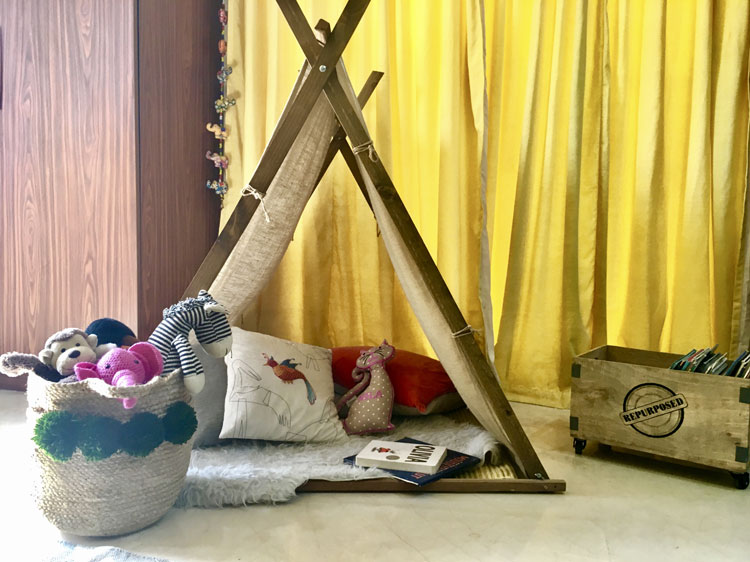 In my living room
I love making my living/family room cozy with blankets and throws, a few magazines and books and more than necessary pillows 😉 A basket to hold these items is genius! Every time I want to put my feet up and chill, I have to go bring that magazine or blanket before I settle down. Wouldn't it be nice to have all my favorite essentials lying in an accessible basket that also looks good and fits in with my décor!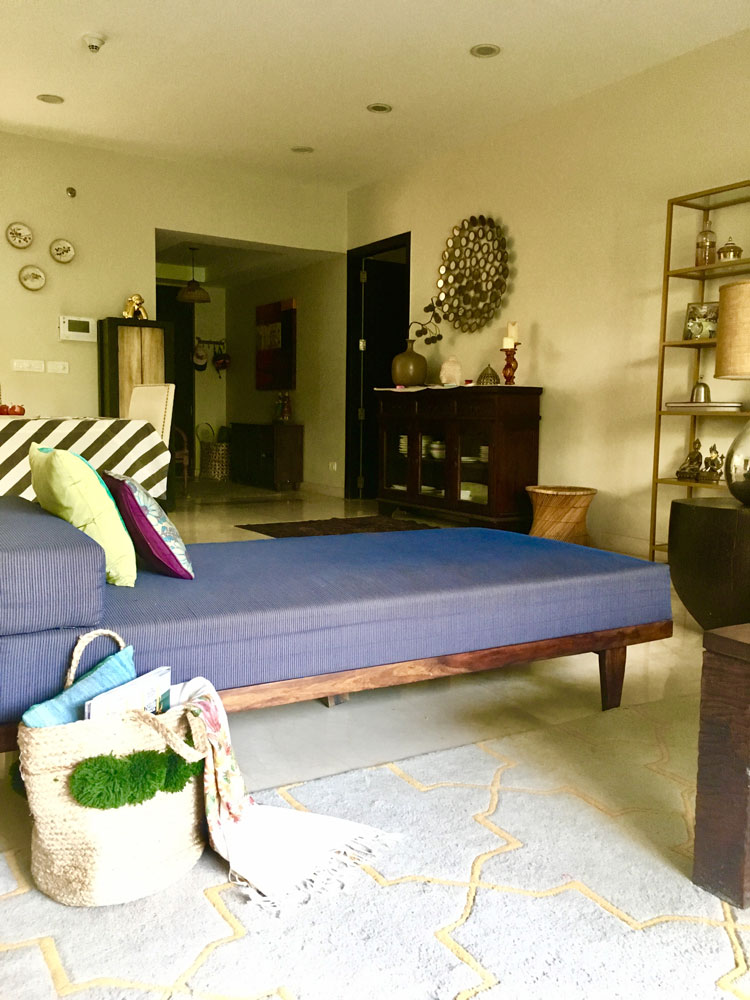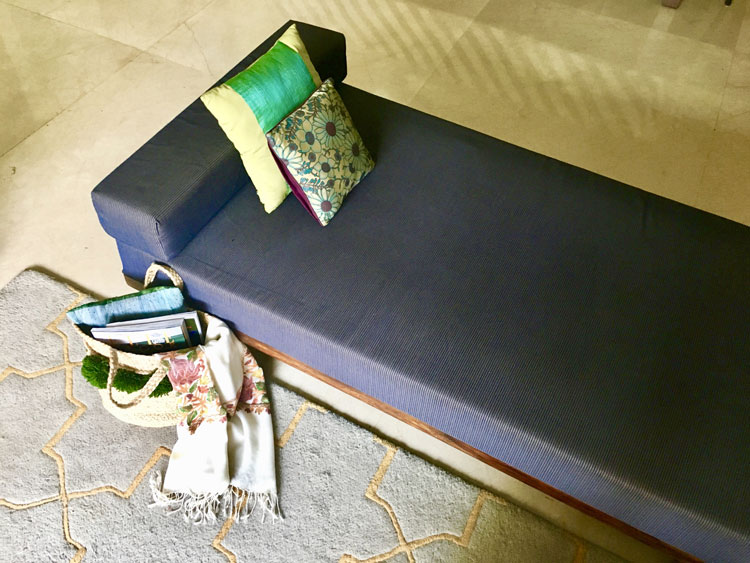 A farmer's market bag/ In my kitchen
I have never been a big fan of stuffing cloth bags into my purse while running out the door and I invariably end up buying one of those every second time I go shopping! The other day while running out, this pom pom basket was sitting right at the entryway and I thought that's cute enough to carry to the farmers market or for my errands out! And its one of my favorite ways to use this basket….stuffed with the freshest produce and some flowers for good measure, that bag looks like its made for the Sunday market!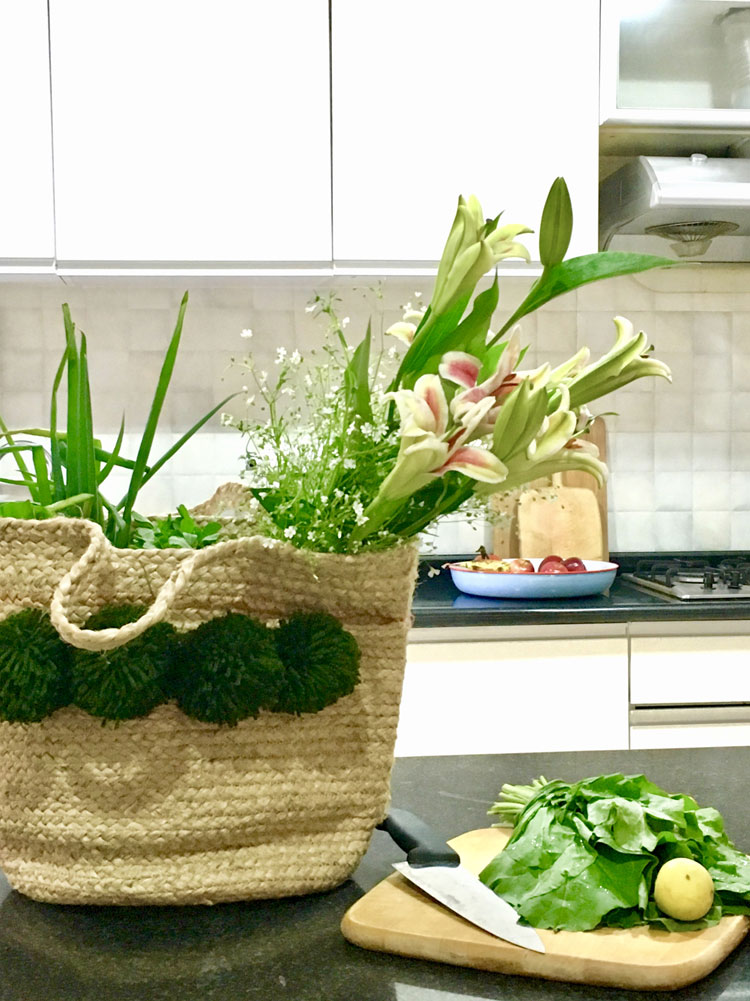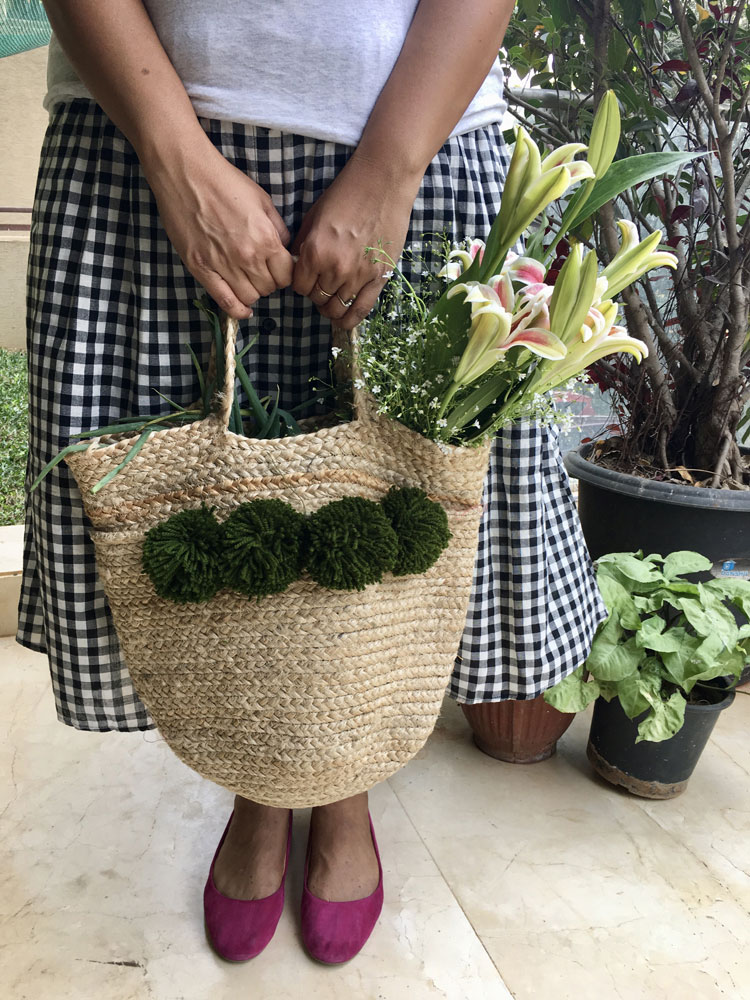 So there you go, three completely different ways to style and use this jute tote basket! Let us know how you used it and send us a picture 🙂 We'd love to see your creative uses for this versatile tote!