Project Reveal Part II – The Modern French Country Inspired Home – Kitchen
Created by Vinithra Amarnathan on January 18, 2021
Welcome to all about the French country inspired kitchen! The pocket doors with fluted glass on top and brass sliding handles open into this pretty pastel kitchen.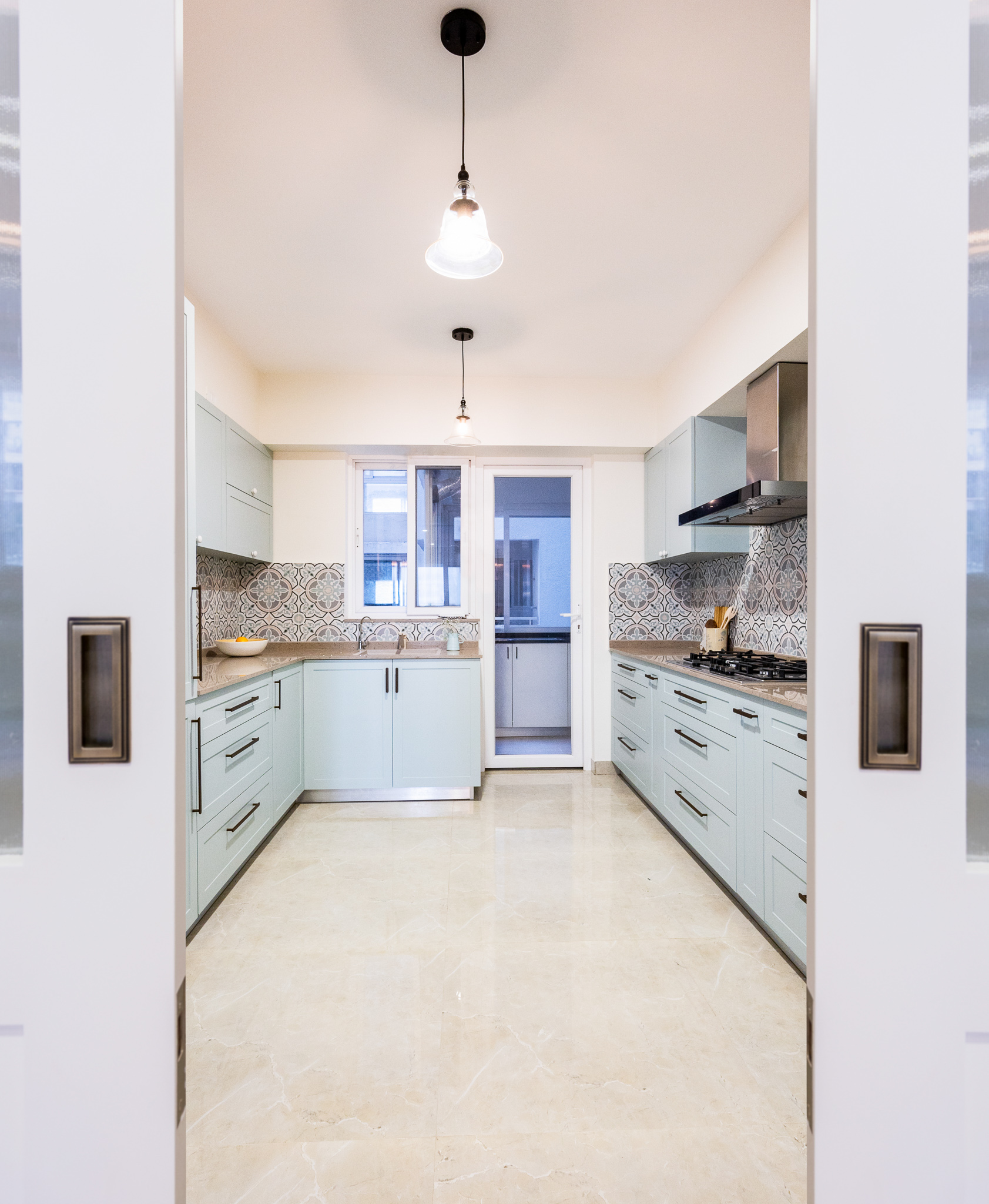 The kitchen in this home was centered around the light pastel aesthetic our clients were loving. We carried through the color palette from the living areas and worked with a tile that was a classic pattern reminiscent of European floral tiles but in a pastel palette of soft blush pinks, mint green and greys.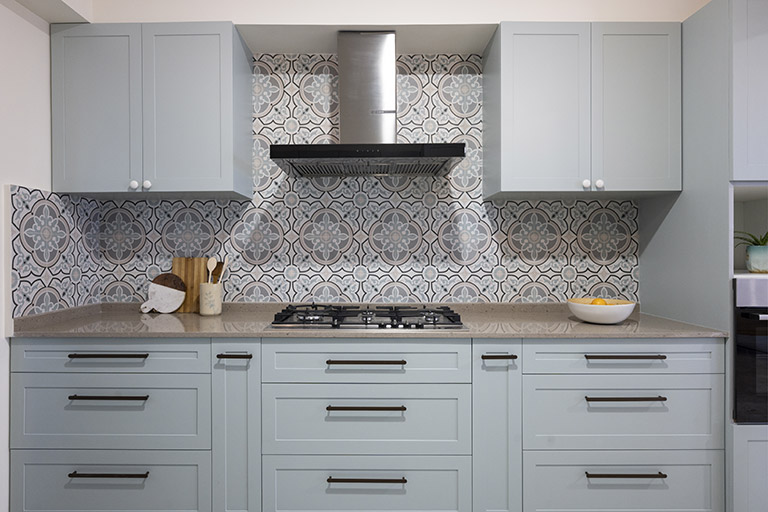 We painted the cabinets a beautiful shade of soft mint and the countertops are beige quartz. This kitchen is again a galley kitchen and to maximize function on one side we added drawers throughout along with slim under counter pullouts for spice racks and bottles.
On the opposite side we have the tall pantry unit and more storage via corner units and bottom shelves.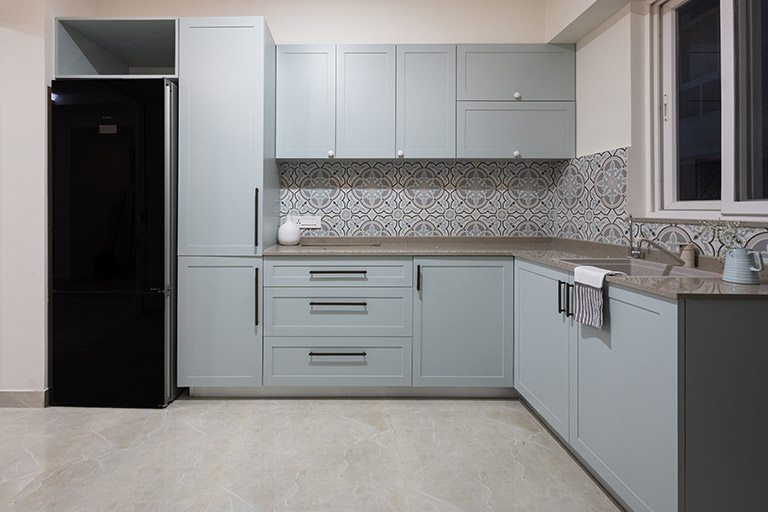 The sink is a small quartz sink while the utility houses a larger sink. Simple white ceramic knobs on top and long lean brass handles below add visual length and contrast. We added classic glass bell pendants in black which also elongate the kitchen.
Do I miss a long runner in this kitchen?? Heck yeah! But our clients weren't too keen on rugs in the home because of a pet and a toddler!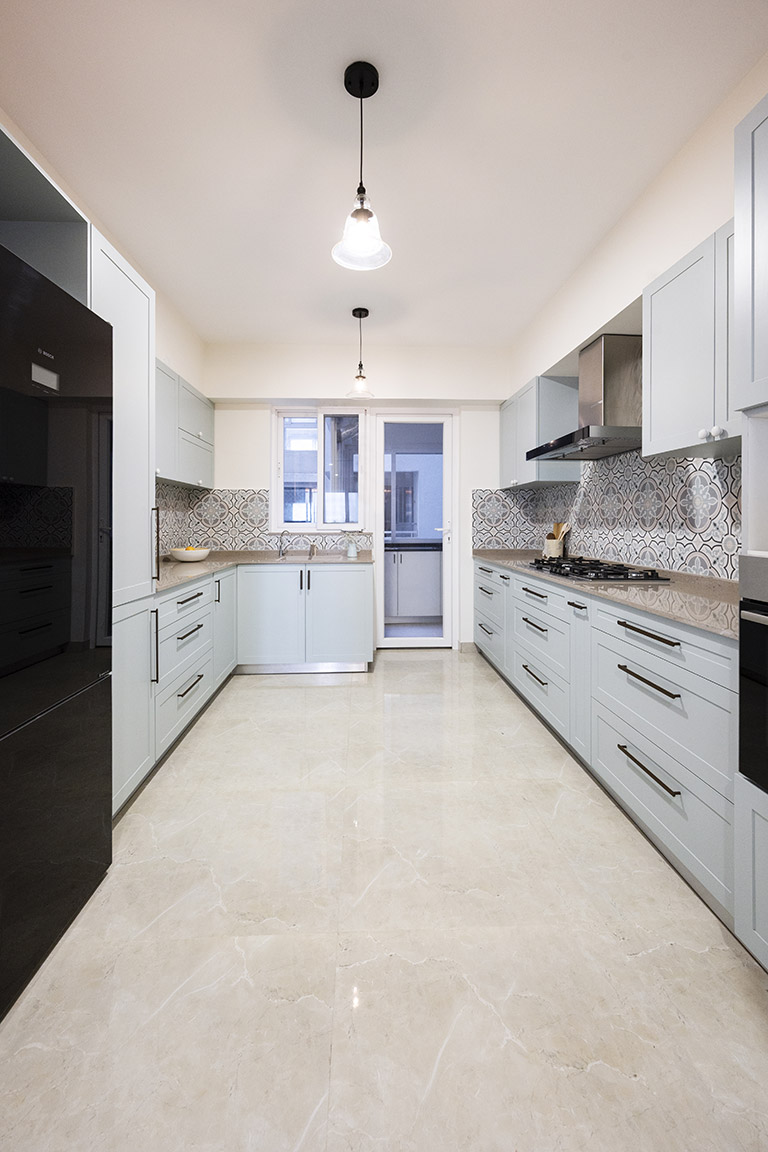 I love how we worked a pastel palette into this kitchen without making it feel too cutesy! It has a relaxed yet grown up feel which I absolutely love 🙂
All pics by Parth Swaminath